Ma-eum was assigned to one of her favorite webtoon artists. Despite ensuring the artist meets its deadline, things didn't go as smoothly in the 3rd episode of Today's Webtoon.
After finding out about Jun-yeong's revelation about the future of the NEON Webtoon team, Ma-eum didn't let herself be bothered. Instead, she focused on working harder and treating this job as a once-in-a-lifetime opportunity.
Her day gets better as the webtoon artist she's assigned to is none other than her favorite webtoon artist, Kang-nam. Meanwhile, Jun-yeong has to carry out his duties as he was assigned to another webtoon artist, Pomme.
nezryn watched Today's Webtoon on Viu

Episode Recaps: First Look | 03 | 04 | 05 | 06 | Mid-Series | 09 | 10 | 11 | 12 | 13 | 14 | Finale Week + Series Review |

K-Travel: "Today's Webtoon" Shows Kim Sejeong Jogging In This Popularly Featured In K-Dramas' Park

K-Drama Filming Location: The Place Where NEON Webtoon Had Its Annual Party In "Today's Webtoon"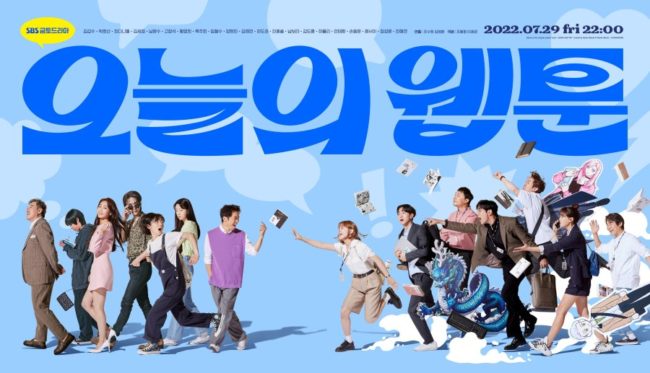 K-Drama Filming Location: The Place Where NEON Webtoon Had Its Annual Party In "Today's Webtoon"
---
Today's Webtoon Episode 3 Highlights
Ma-eum enthusiastically started her day with a new assignment. Unfortunately for Jun-yeong, he was assigned to work with the last person he wanted to, as he was stuck with Pomme instead.
The fed-up Jun-yeong courageously requests Man-cheol to transfer him to another department. Man-cheol heaves a deep sigh and agreed to look into it.
However, he leaves Jun-yeong a word of wisdom from a famous manga "There's no paradise to escape to,"  hoping that maybe Jun-yeong can still rethink his decision of transferring.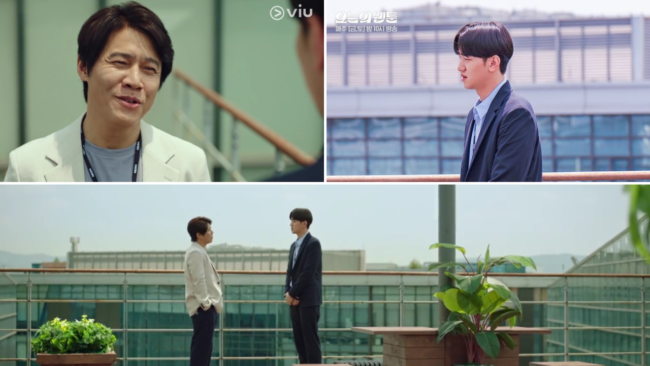 ---
"But you see, this isn't college. You can't transfer to a different team like you're dropping a course, just because you don't enjoy your work."
Subsequently, before his request for a transfer gets approved, Jun-yeong still has to carry out his duties, and once again he ends up at Pomme's house.
After asking him to carry her mountain of delivery packages inside, he assumes she just wants to boss him around. However, she then admits that she specifically requested Jun-yeong to be assigned to her.
Unexpectedly, out of the blue, Pomme confesses that she's lonely and that people suddenly jump at every chance to throw hate at her.
Thus, she has no choice but to shut everyone out and stay inside her house, sadly, all she ever wants is someone to talk to.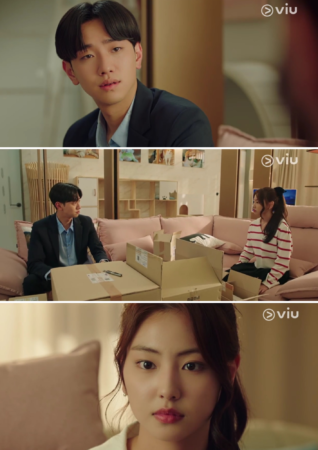 ---
"You're a pro, not an amateur. A real pro always keeps his promises."
Meanwhile, Mae-eum is struggling with her assigned writer because writer Kang-nam has yet to submit his draft and only has a few hours to finish his episode.
Kang-nam is preoccupied looking for his girlfriend Han-seul. She walked out on him because he wasn't answering her phone calls and was too busy with his webtoon.
He assumed his girlfriend left him at home due to a temper tantrum. Ma-eum ends up promising to find Han-seul in return for Kang-nam finishing his webtoon as soon as possible.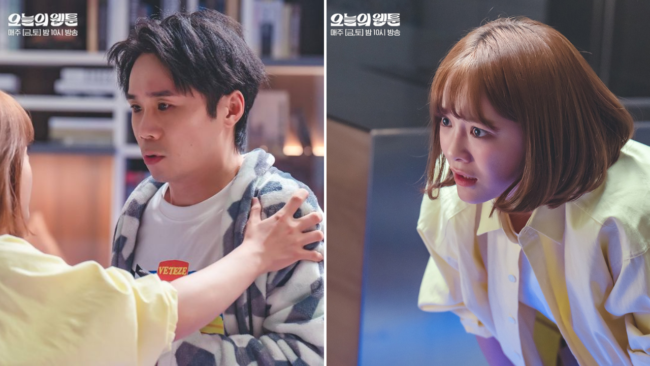 ---
"I hope you won't quit, I don't know how long it will be, but I would like to have you as my colleague."
After recalling what Ma-eum had said to Jun-yeong after revealing what might happen to NEON Webtoon in the future, it sparks a shift in his mindset.
The next day, Ma-eum returns home to find Jun-yeong unexpectedly in her family's comic book cafe, about to borrow the manga series that Man-cheol quoted from.
However, he's still considering quitting the company. Ma-eum, the ever observant, says she doesn't believe he was running away, just as she wasn't running away from Judo.
Ma-eum adorably laughs it off, after confessing what she actually feels about Jun-yeong's decision, she hopes that Jun-yeong will stay on the team because she doesn't want to lose her fellow rookie.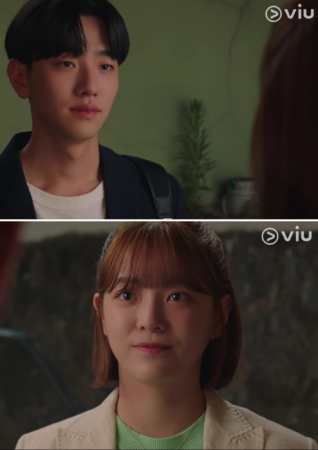 ---
"I have never tried to escape from my battle, I never dreamed of paradise either, I was actually trying to find my way to a bigger battle, I thought I didn't have to fight hard in this team, I was arrogant."
The next day, Jun-yeong ends up reading the manga series all the way through, and he goes to work filled with a fresh perspective.
He ran into Man-cheol in the elevator and takes advantage of the opportunity to talk with him. He then admits to being arrogant.
Jun-yeong insists that he never once tried to run away and that he'd do his best to change the fate of the NEON Webtoon team.
Meanwhile, Ma-eum receives a harsh wake-up call from Ji-hyung.
With writer Kang-nam's webtoon views dropping, apparently, readers aren't happy with the extended flashback chapters.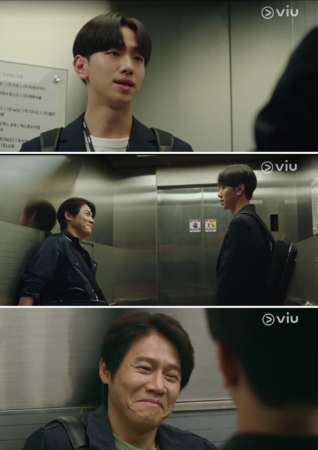 ---
Today's Webtoon Episode 3 Musings
Episode 3 of Today's Webtoon yet again successfully showed some of the struggles of webtoon artists and inside the office of a webcomic service team. Kim Sejeong once again left the viewers smiling because of her adorable portrayal of On Ma-eum, her words just struck differently.
That heartwarming scene of Ma-eum scanning comic books to look for a meaningful and encouraging quote because Jun-yeong read the note was so adorable.
Today's Webtoon showed another part of the Korean webcomics industry. It gives the viewers a peek to realize the struggles of every webtoon artist and the producers' struggles just to give the readers satisfaction.
The same goes for any business that involves content creation. For people aspiring to carve their careers, it's harder to be motivated, honestly. Thus, extra effort is required.
For a job that doesn't make you happy – it's either you find ways to be inspired or give up and do what makes you happy. If you are feeling demotivated at work, take the encouraging messages of Ma-eum who is firm to work hard taking her job as a blessing; and Jun-yeong who accepted his dissuading hubris won't let him do any good.
We can't for more Ma-eum's adventure as a producer slowly unfolds, and with Jun-yeong slowly loosening up and trying to fit in is something worth anticipating.
Join On Ma-eum's crazy adventure on Today's Webtoon every Friday and Saturday at 10:00 pm at Viu!
---
Photos: Screencap from Viu and SBS Drama | Video: SBS Drama