SALUTE! D.P. lead stars shared thoughts about the highly-anticipated Netflix series and we definitely should not miss it!
Lead cast Jung Hae In, Koo Kyo Hwan, Kim Sung Kyun and Son Kuk Ku joined Director Han Jun Hee at the recently held press conference hosted by Netflix.
D.P. is a Netflix original series that follows the story of army private Joon-ho, one of many soldiers serving in the Korean military, who suddenly ends up becoming a member of the "Deserter Pursuit" unit that tracks down military deserters and encounters the realities of confused young soldiers.
The series is based on a webtoon by Kim Bo-tong that garnered over 10 million views for its realistic portrayal of the brutal violence and human rights violations committed in the military with the refreshing theme of Deserter Pursuit (D.P.), a military police unit in charge of arresting soldiers who deserted their posts.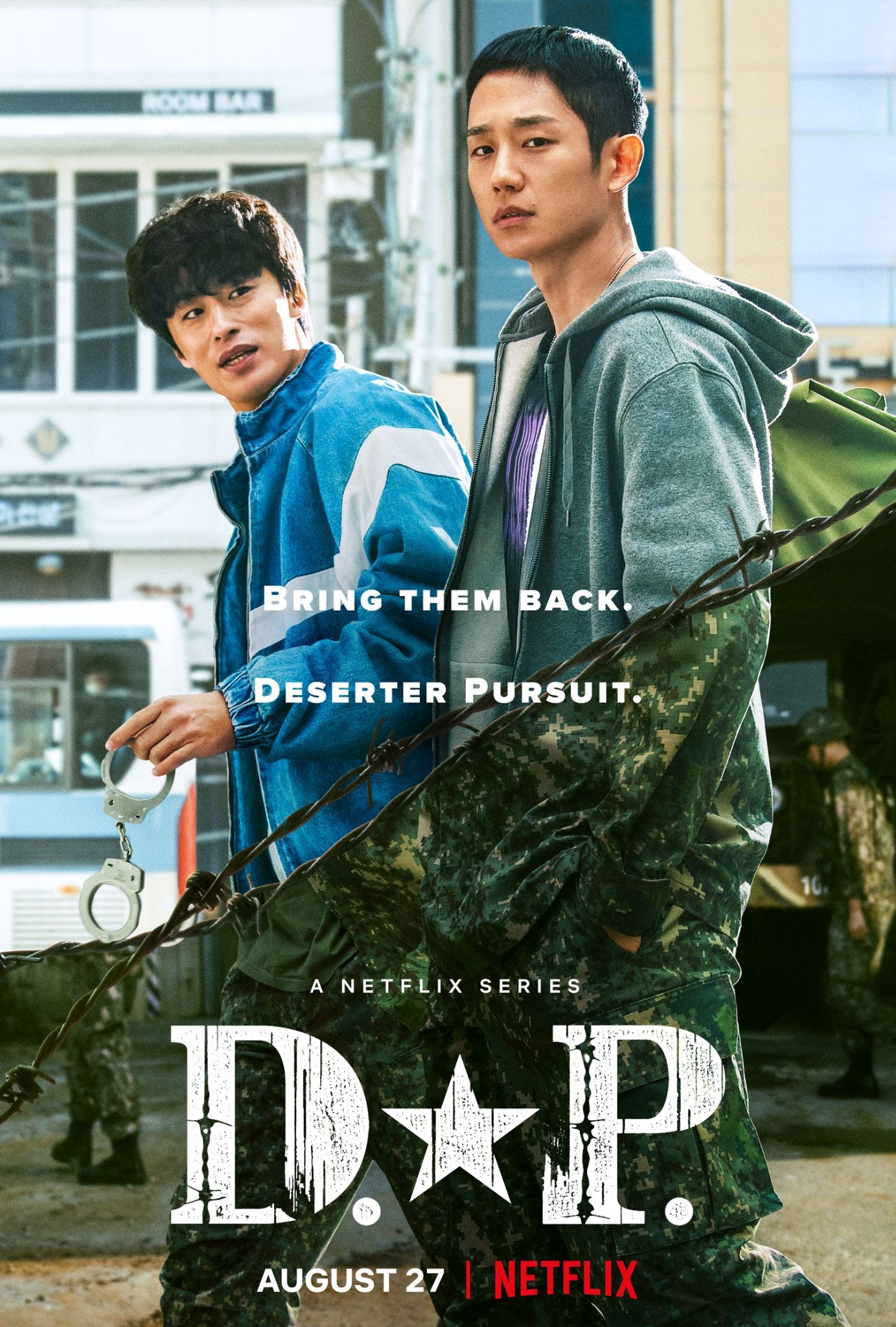 It is expected to balance the tension and thrill of chasing down deserters from the perspective of "soldiers catching soldiers" with shedding light on the mental torment and growth of young people.
Actors Jung Hae-in, Koo Kyo-hwan, and Kim Sung-kyun play members of D.P., while Son Seok-koo plays a military official that disapproves of them to represent the trouble-ridden daily life in the deserter arrest unit.
---
Set to launch on August 27, below are commanding reasons why D.P. should be your next Netflix binge-watch target!
Fun and Engaging Story
Jung Hae In confirms the set of D.P. to have been shot in an extremely realistic set reminiscent of their very own true military experiences. He shares the feeling of familiarity with Private Jun-ho. Dishing about
Eager to work on the drama adaptation, Director Han Jun Hee introduces D.P. as the story of undercover soldiers who blend into the society to carry out the order of pursuing army deserters. It also expounds on the growth of the lead characters.
"There were some social issues incorporated in the series. In the webtoon, it was dark and deep. We want to make sure it was scalable to be brought to screen. We put emphasis on Kim Bo-tong's perspective."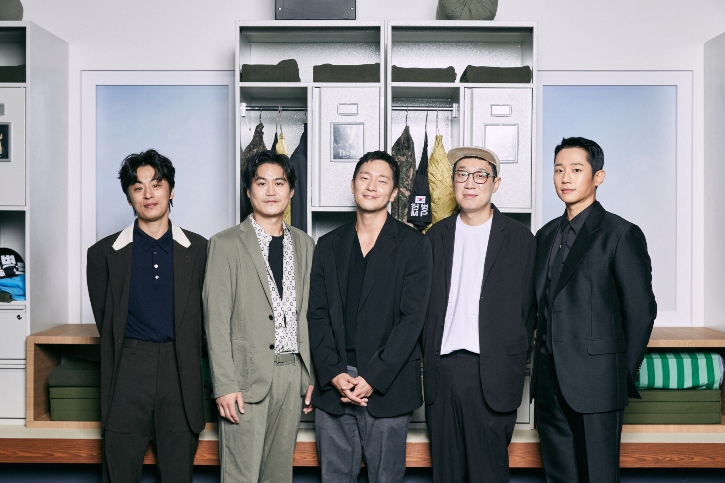 D.P. Cast Camaraderie
At the press conference, the lead stars relayed being more familiar with the concept of D.P. through the project. While some have little ideas before coming from the webtoon and acquaintances, working on the project provided them a better understanding.
With a relatively male-dominated cast, the actors all affirmed the special bond they shared while filming.
When I went shooting it felt like being in the military over again. The feel, the camaraderie and the experiences.-Son Suk Ku

"It was like hanging out with friends when we were filming." – Kim Sung Kyun

"It's not just the friendship among cast but with the showrunners as well. We became a big family." – Koo Kyo Hwan

"I felt like the cast are big brothers to me and that I've known them for a long time. After filming, I just want to meet them again.

The shooting was so fun." – Jung Hae In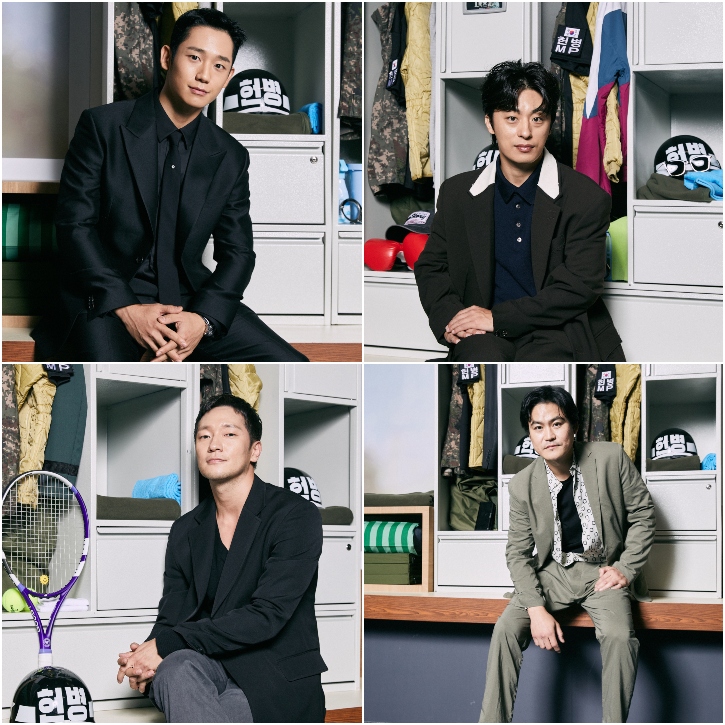 Vocally declaring the bond forged from working together, Kim Sung Kyun expressed wanting to buy hearty meals for Jung Hae In. Likewise, Koo Kyo Hwan cutely quipped wanting to date Jung Hae In.
Meanwhile, Son Suk Ku admitted his decision to join D.P. is because of the lively duo Jung and Koo.
Lastly, Jung Hae In shared Kim Sung Kyun is like a glue that binds them together in the set and how he learned a lot from him.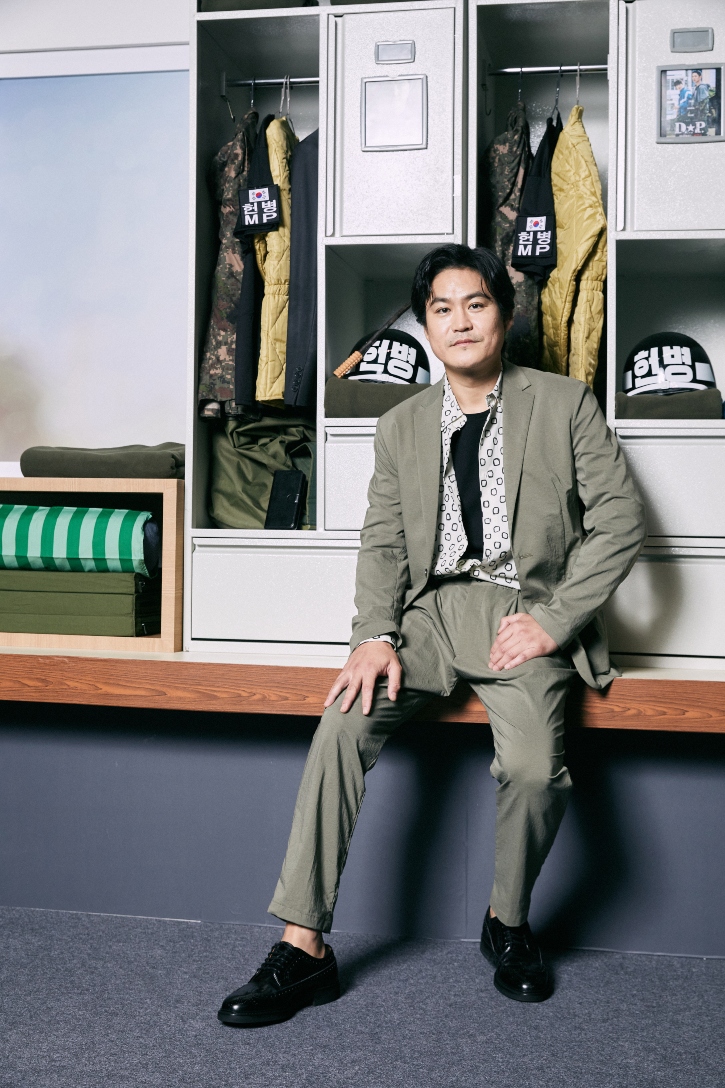 Lead Actors' Role Commitment
Satisfied with the amazingly written and fun script, all actors affirmed easily suiting up to their roles. Jung Hae In dishes how all the characters have their own charms that will be an energizing aspect that viewers can look forward to.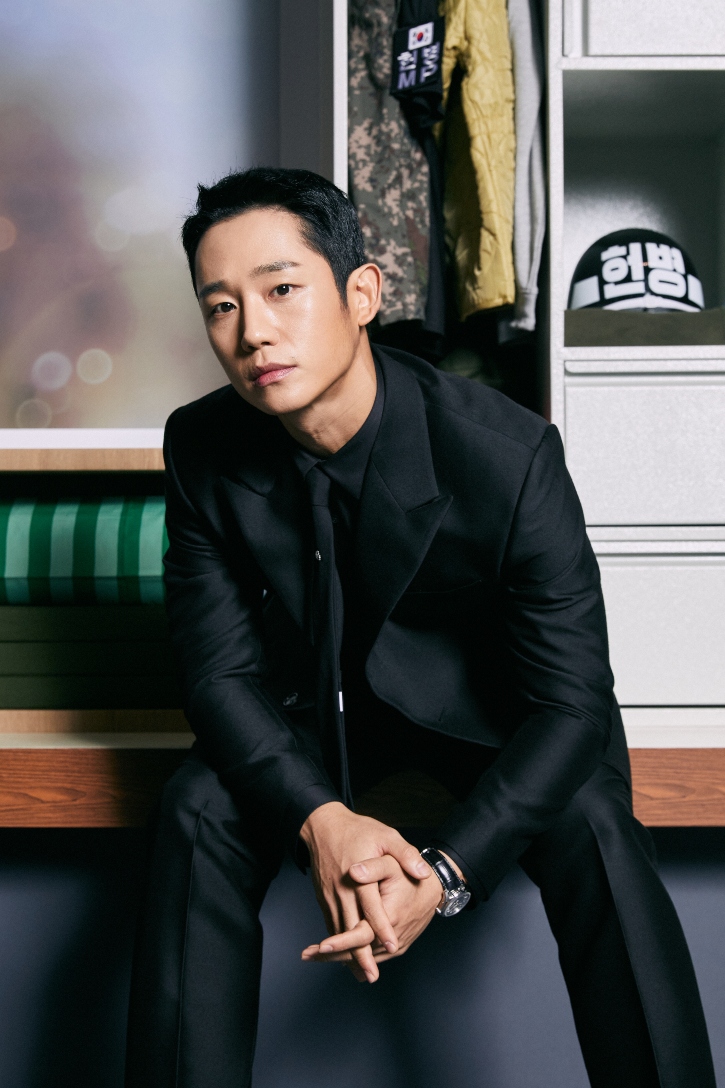 He also remarked about his goal of making the viewers resonate with Jun-ho so he made sure to follow the director in wanting to capture action scenes in one-take. He also practiced boxing for his role for three months.
"I felt like reading the script was like reading the comic book. It was fun and exciting. When I was reading it, I could think about how it will fold out in the series and I could picture it in my head. The characters are so lively."
Portraying Ho-yul, which is an addition to the drama adaptation, Koo Kyo Hwan shared meeting real Deserter Pursuit unit members first hand for his character.
"The script of D.P. felt like a love letter written especially for me. It felt so human and encouraging to young men."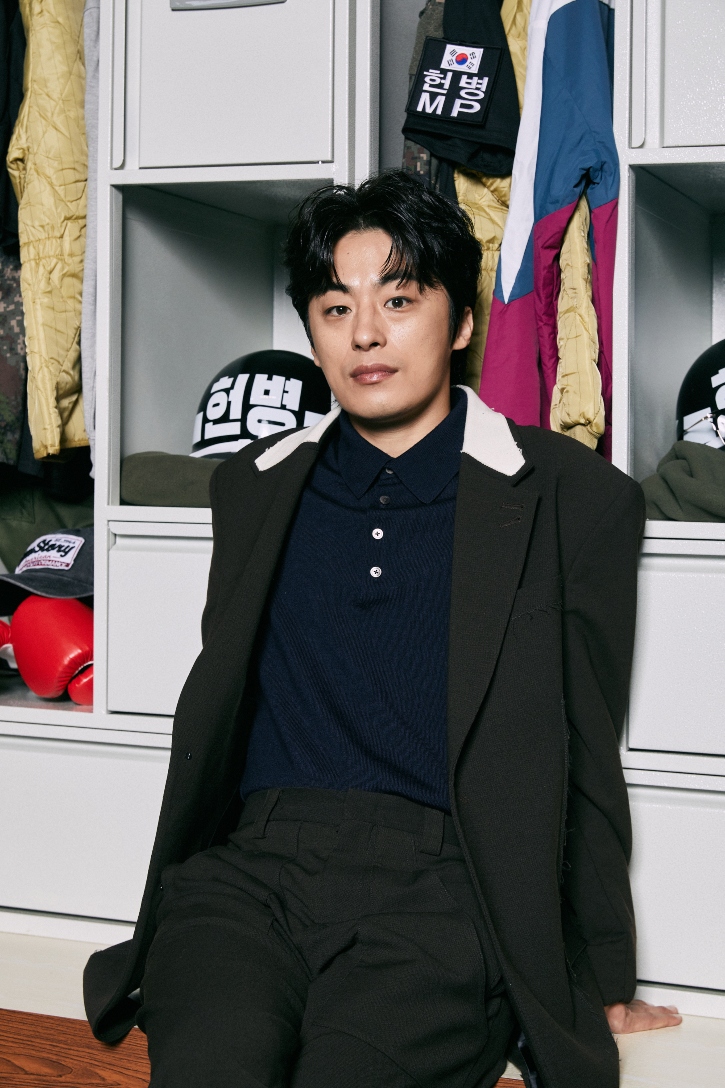 Son Suk Ku also made sure he is ready for his role as an elite captain who is often at odds with Kim Sung Kyun's character who led D.P.'s duo. As he previously worked with Director Han, he also vouched working for him again anytime.
"My character plays tennis often. I visited my army platoon leader to get a grasp of my character. I got a lot of advice and I want to take this chance to thank my platoon leader. Please watch our series."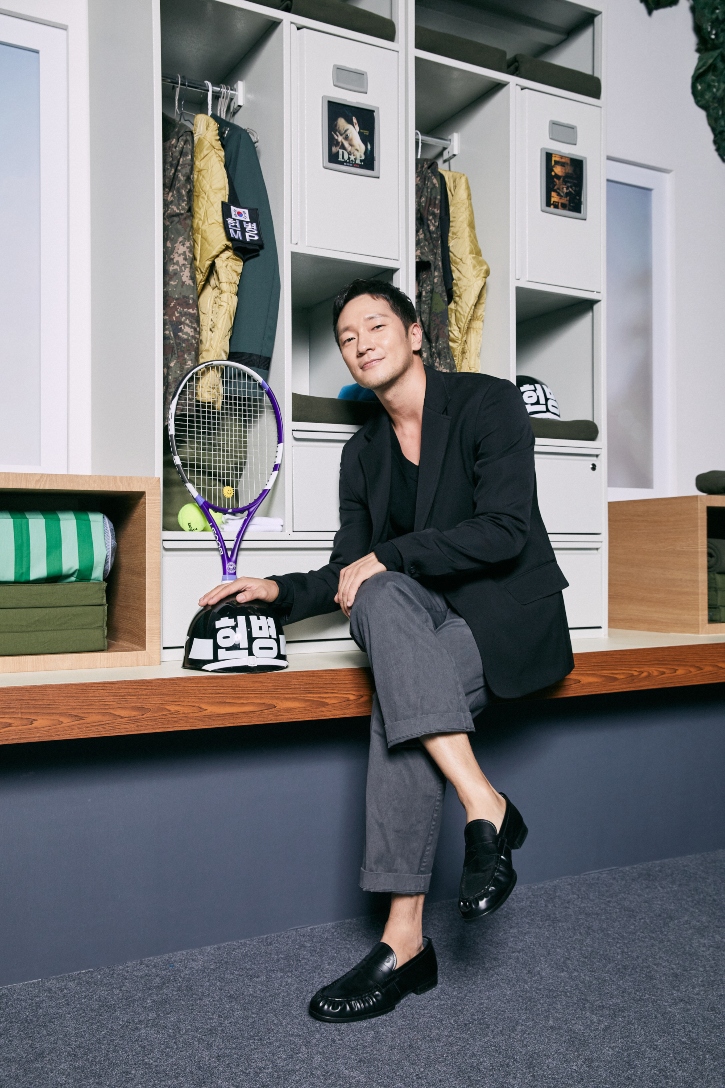 Dynamic Duo Jun-ho and Ho-Yul
For the drama adaptation, aside from creating the character of Ho-yul which is not originally from the webtoon, Jun-ho's military rank was also altered. Director Han emphasized the chemistry between the newbie seasoned D.P. members portrayed by Jung and Koo are to watch for.
Koo communicated how he often crossed paths in the industry with Jung so finally working on a project felt like the universe conspired for it to happen. Returning the warm words,  Jung shared anecdotes from when they were filming – of how Koo's antics and adlibs sent him to laughing spree moments.
"I think our chemistry is like looking at each other and we will know what each other thinks. – Jung Hae In"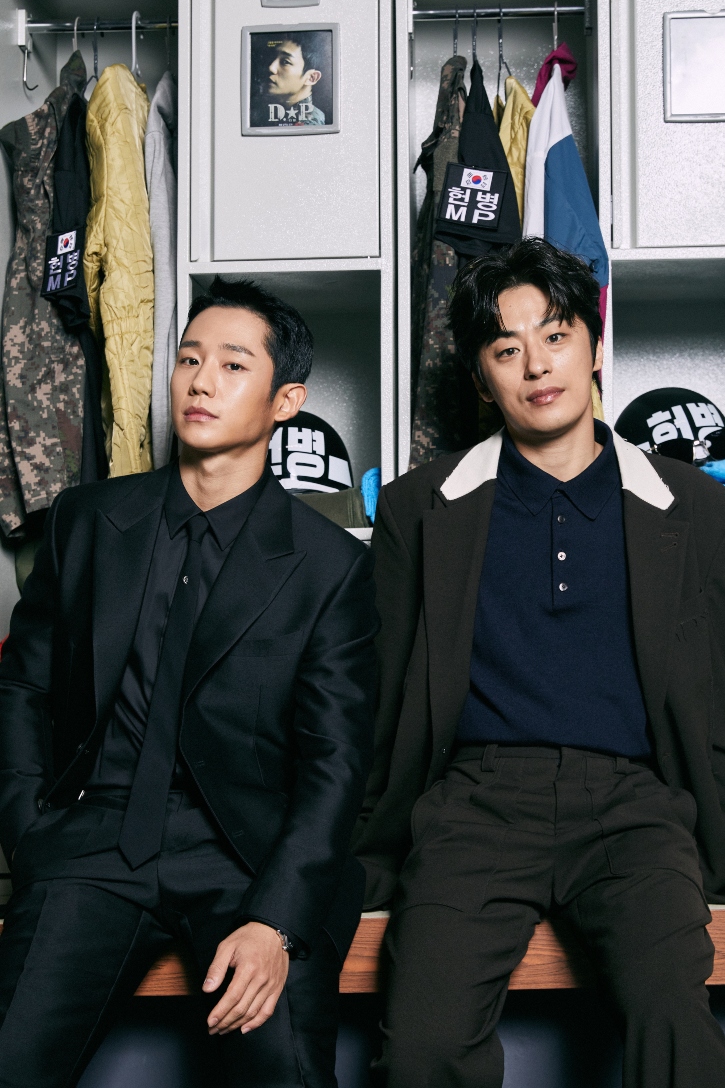 Don't miss the comical, thrilling and heartening stories on D.P. The series exclusively premieres on Netflix on August 27!
We will cover #DP Press Conference in a few minutes! Stay tuned for live updates and post-conference features. ✨

Read More About D.P. ➡️🔗https://t.co/xNZCYsKDmF. pic.twitter.com/7zmpjHFgbs

— kdramadiary (@kdramadiarylogs) August 25, 2021
---
All photos courtesy of Netflix
abbyinhallyuland extends gratitude to Netflix for the invite to the Press Conference