From painting stories of love, patriotism, family, friendship, and dreams, Youth of May had blossomed into an inspiring masterpiece that simply touches hearts. 
More than recounting a nostalgic and innocent love, Youth of May also serves as a tribute to the victims and survivors of one of the most tumultuous periods in the history of South Korea. Watching it is evidently emotionally draining but all the tears will all be worth it in the end as the drama had served its purpose of enlightening the viewers. 
Main Cast: Lee Do Hyun | Go Min Si | Geum Sae Rok | Lee Sang Yi | Oh Man Seok
Streaming Site: Viu
Thrill / Addictive Meter: 
Overall Rating:
Rewatch Value:
Similar Dramas / Films:

Chicago Typewriter

  | Girls' Generation 1979 | Sunny (movie) | A Taxi Driver (movie)
Episode Recaps: 01 & 02 | 03 & 04 | 05 & 06 | 07 & 08 | 09 & 10 | Finale Week + Review |
Lyris watched Youth of May on Viu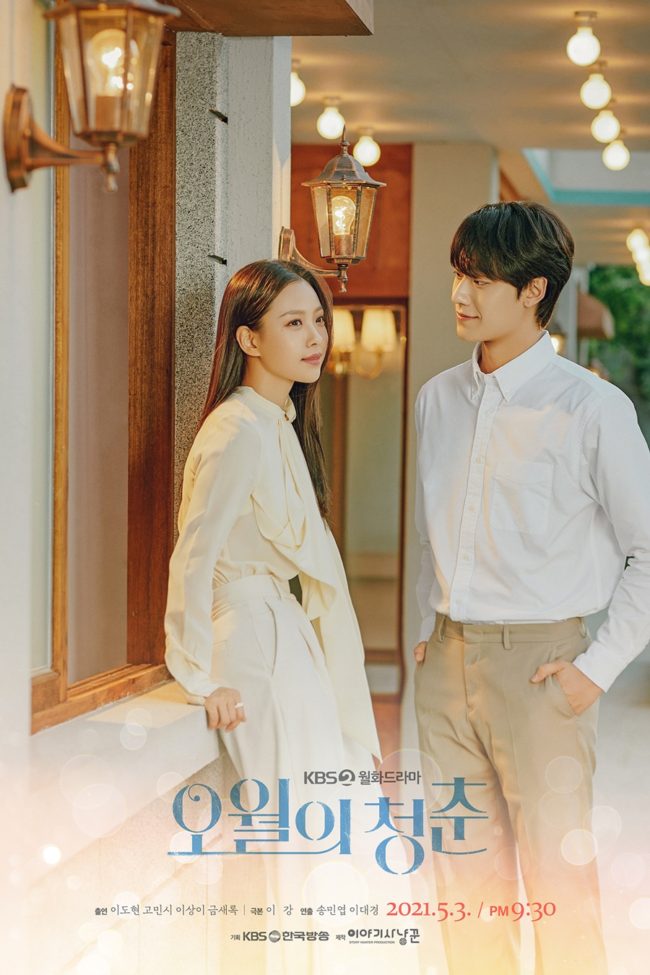 ---
Youth of May Finale Week Recap *spoiler alert
"Father, I must have become your Achilles' heel."
While Myeong Hee stays at the hospital and is persuaded by his father to come with him to Naju, Hee Tae leaves the two alone to talk. He lends a hand to fetch some of the medical supplies for the hospital. On their way. they were suddenly knocked off by another vehicle.
After learning that the two, Hee Tae and Dr. Yoo got involved in a hit-and-run accident, Myeong Hee broke down. What's even more devastating is that only one patient was transported to the hospital and that Hee Tae is gone. 
The men who ran them over are working under Hwang Ki Nam. He was brought to their house where he's confined. As he gains consciousness, his father commands him to leave Gwangju, and if not, he will hurt Myeong Hee and her family.
As he comes to understand why his father persists in demanding him to leave, he asked his father if he has become his weakness. Even though he tried to hide the fact, Hee Tae realizes that must be the case. When Hee Tae opposes him, he was locked up. 
---
"The orphan is not me but you. No one will choose you to be their family."
Walking to his office where he locked up his son, Hwang Ki Nam tries to scare Hwang Hee Tae. Instead of showing defeat, Hee Tae screams, hoping that someone could hear him. But his father told him to not waste his energy because no one can hear him.
He then told his son about the current happenings in Gwangju — that the martial law army has retreated. And sooner or later he will be the next to surrender to his father. But like her deceased mother, Hee Tae is unyielding to his father's threats. 
Though Ki Nam tried to intimidate his son by saying that he's an orphan that no one would look for even if he died, Hee Tae retaliate against his father's words by saying that Ki Nam is the orphan since no one would choose him to be their family.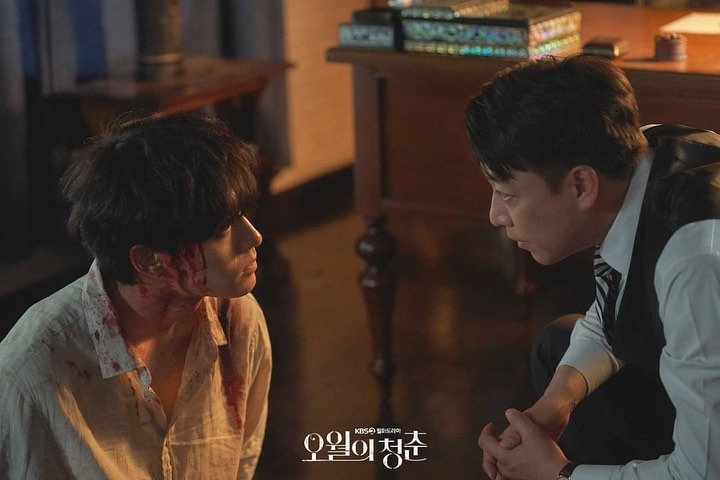 ---
"Your family of course matters to you. But sometimes, you find things in life that are much larger and more important. "
As Hyun Chul sits with Myeong Soo after having a fight with Myeong Hee, he discusses the locket given to him by his brother. In the end, he accepted the fact that his daughter's heart and soul remain in Gwangju. He realizes that she has a lot of valuable things to fulfill and running away to Naju is impossible.
While he explains Myeong Hee's decisions to Myeong Soo, he tries to relate how Myeong Soo loves Mudeung Stadium more than his schoolyard. 
In our life, we are bound to find someone or something way more important than our current priorities. And that does not mean that we couldn't care less about those priorities.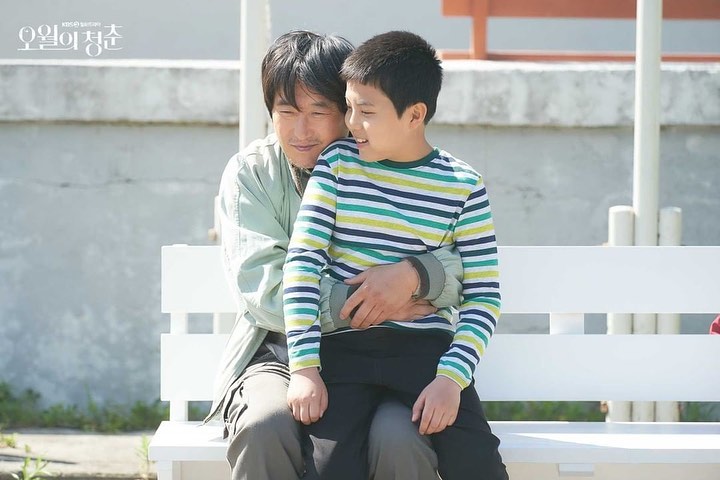 ---
"Any place would be less scary than home."
For some time, after he discovered Hee Tae's been locked up, Jung Tae got a call from Myeong Soo asking him if Hee Tae has come home since they can't leave to Naju since Myeong Hee is waiting for Hee Tae.
So, Jung Tae gathered the courage to spill what he has witnessed about the current condition of Hee Tae — all locked up and tied, without even receiving proper medications — and that all of this was done by their father.  But, her mother immediately stopped him and dropped the call. He voices his concerns and pleads that they should help Hee Tae.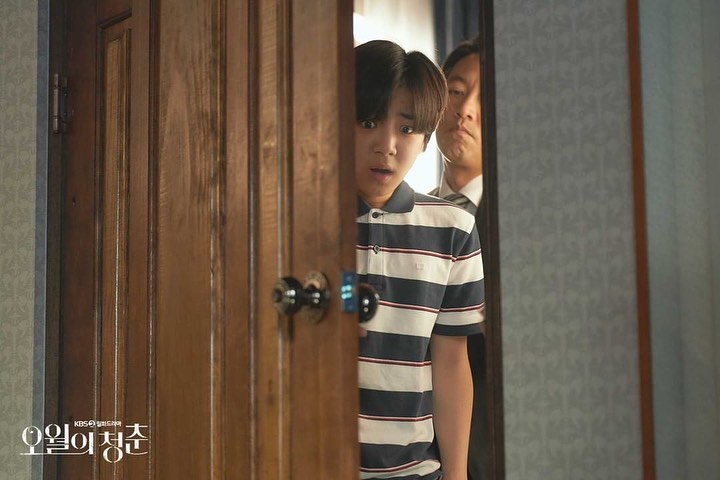 ---
"I'm  Hye Gun, Hee Tae's best friend."
As one of the central leaders among the college activists, Jung Hye Gun is ultimately detained and tortured. He was then threatened by Hwang Ki Nam and interrogated who was the mastermind behind the uprising.
When he had to make a decision, he supposes that there is no way out, and so he recalls what Hee Tae and he talked about before. He asked Hee Tae that if he drops his name, will his father get him out of confinement, and he told Hye Gun that he will be killed instead. 
Coming up to the realization that if he spills Hee Tae's name, he would avoid being interrogated and get killed instead. And so he talked to him as if they know each other well. He continuously claims that he is his son's best friend until Ki Nam is fired up in extreme anger and mercilessly beats him to death.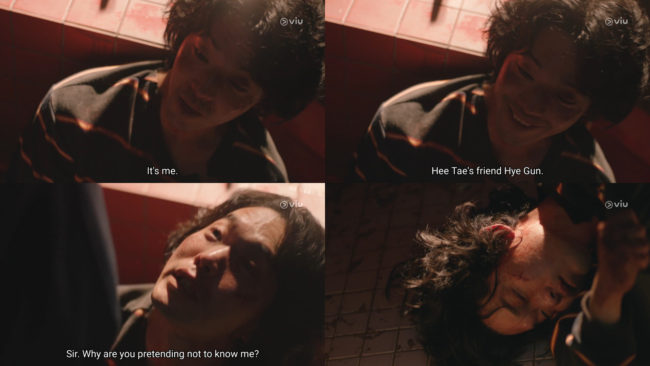 ---
"I'll be your family. Let's get married."
After being set free by Jung Tae's mother, Hee Tae immediately runs to the hospital and tearfully reunites with Myeong Hee. While he is being treated, Myeong Hee's father, Hyun Chul shows up and gives him his life savings under Myeong Hee's name as well as the pocket watch. As he gives his blessings to both of them, he genuinely calls Myeong Hee her his precious child.
Later, the two move to the church so Hee Tae can peacefully recover. They discuss their families and worry about losing each other, which gives rise to Myeong Hee suggesting that they get married.
As the couple writes down their wedding prayers, Hee Tae stated that he hopes to be buried beside Myeong Hee when he dies. Without their families, guests, and officiator, the two hold their own ceremony. But their wedding has been interrupted by the sudden news — Myeong Hee's father was shot by the soldiers while trying to run away to Naju.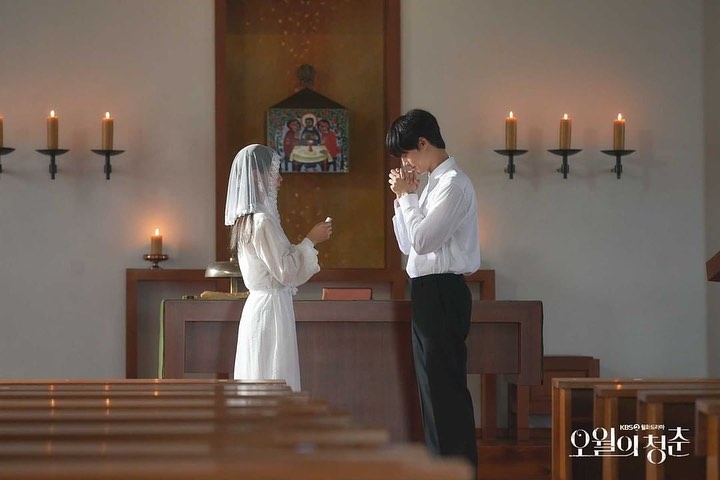 ---
"We'll meet here again in five minutes."
While the lost Myeong-soo is wandering the dangerous woods alone, the couple bravely searches for him. Inevitably, they part ways in a split road.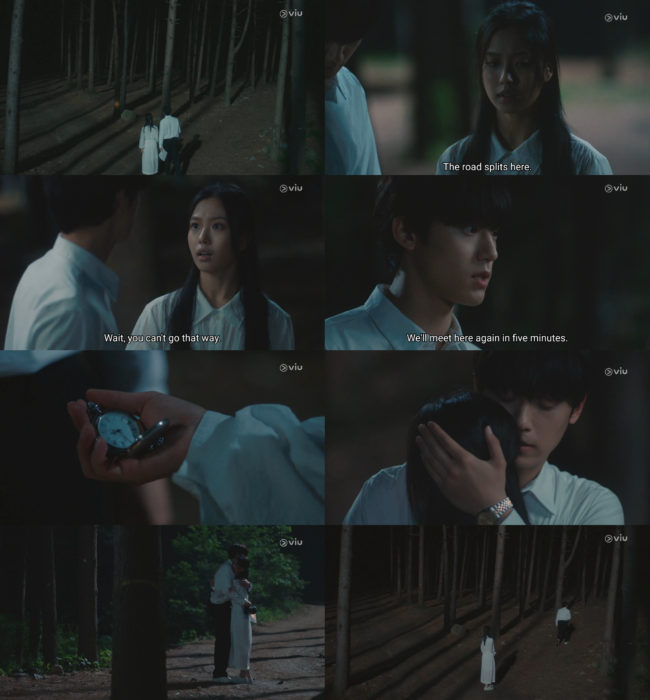 Myeong Hee reunites with her brother but soldiers are approaching so she talks to them and explains that she's a nurse. However, as Myeong-soo escapes, one of the soldiers caught him and tries to shoot him. Myeong-hee blocks the bullet which eventually killed her. With her selfless act, she was left dead in the woods. 
Having no idea what has happened to Myeong Hee, Hee Tae was arrested by the soldiers. With Ji Na's brother in the same troop, he claims that he knows him (even though he doesn't, personally) and that he's from Gwangju, which eventually saves him from absolute death. 
While Kyung Soo ensures Myeong-soo's safety, he heads back to Myeong Hee. Kyung Soo hands her the written wedding prayer and the watch. During the last moments of her life, she looks up at the night sky until she took her last breath lying on the cold forest floor.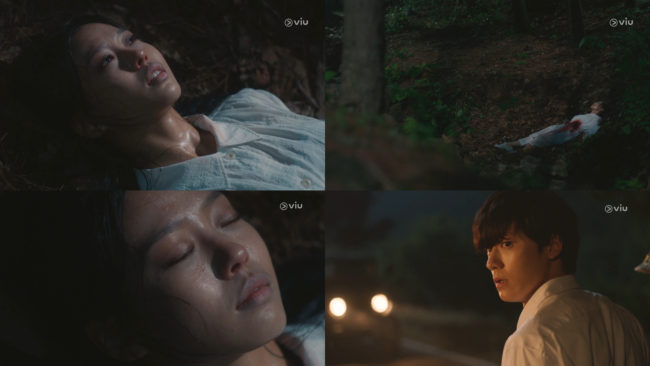 ---
Myeong Hee's prayer
Fast forward to the year 2021, Hee Tae had finally found Myeong Hee's remains. As he took her belongings from the police station, he sees Kyung Soo, the rugged man from the first episode. 
At home, he reads the prayer he never got to hear from Myeong Hee. 
Lord, if something unexpected happens and we have to let go of each other's hands, please don't let sorrow overwhelm the lives of those left behind. Even if the tears we shed fill up to our chins, please don't let us drown and give us the power and courage to swim safely throughout this life."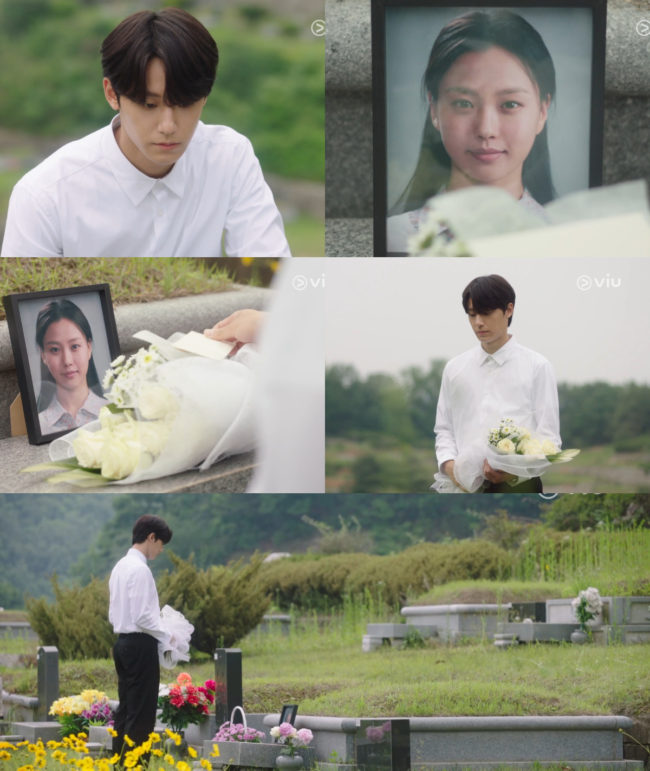 As a response, Hee Tae writes to Myeong Hee:
As always, May has come. This year is the 41st of May since I lost you Myeong Hee. All this time, my life felt like swimming during a rising tide. No matter how hard I tried, I couldn't move forward, and I even tried to let myself drown.

 

But when I woke up, that tide had pushed me back to that May inside my heart. It felt so cruel that I lived in resentment. For a very long time, I loved in regret and thought about what could've been. If I hadn't gone to Gwangju in May of that year, if I hadn't met you in Gwangju, if I hadn't let go of your hand in those woods, would you still be alive. But on this 41st May when you've finally returned, I now realize that I was the one who chose to do all of that. In May of that year, I choose to go to Gwangju, and choose to love you with all my heart.

 

I prayed every day that worse pains in life would come to me instead of you. If I had been the one to die in the crossroads of life and death, and you had loved, you would've experienced the tides that I had experienced all this time. The life of the one who was left behind.

 

Hence, I've finally realized, that what I experienced all this time was the Lord's way of answering my prayer. Those lonely and painful 41 years were merely my love for you. The remaining years of my life will be an answer to your prayer.

 

No matter how many more times the rising tide pushes me back to that May, I have you here now. Until we meet again, I will swim against the tide with all my might. 

 

– 2021, The 1st May. From Hwang Hee Tae.

 
---
Youth of May Peak Points
Retrospective Look at the Gwangju Uprising
Aside from its melodramatic and romance theme, Youth of May also touches on political issues, most specifically, the Gwangju Uprising. Described as one of the most tragic events in South Korean history, the 1980 Gwangju Massacre happened during the dictatorial period wherein local university students were demonstrating against the martial law government. 
Picturing what it was like during the turbulent era, the drama is relentless in its pursuit of educating the audience. Over the course, the characters not only fought for love but also for democracy.
While some choose to remain quiet like Myung Hee due to her suffering induced by Hwang Ki Nam's unethical ways, her best friend Lee Soo Ryeon decided to do the opposite, which at some points, becomes unfavorable for Myung Hee, Hwang Hee Tae and their loved ones. 
Encompassing a subject that evokes far and deeper emotions, Youth of May served its purpose as a reminder to the old people of Korea and a real eye-opener to the younger generation who have never experienced such a traumatic event.
I love how they showcase different points of view; from the soldiers, police, and college students as protestors, nurses and doctors, and the commoners.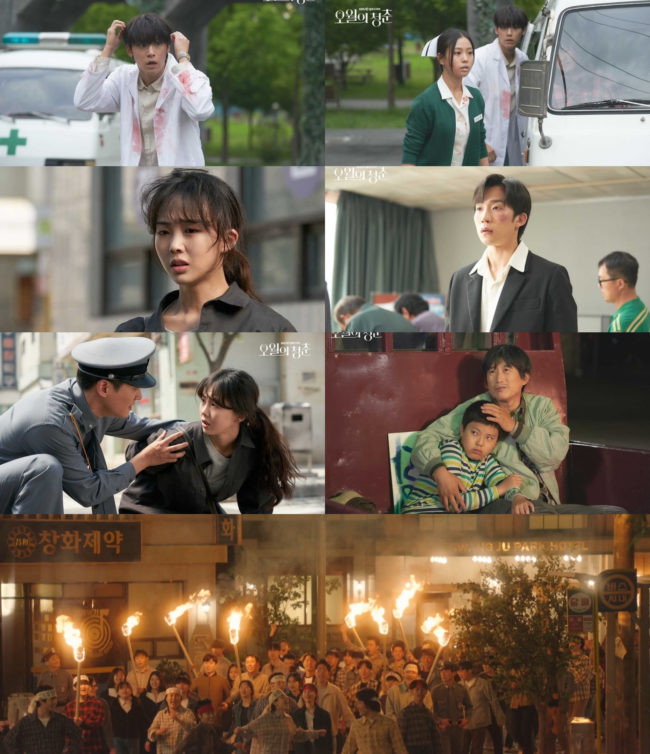 ---
An enduring and unconditional kind of love 
 Not only did the drama give viewers awareness of a major event [Gwangju Uprising] but it also incorporated an imaginative aspect like Hwang Hee Tae and Kim Myeong Hee's love story. 
Watching two characters genuinely fall in love with each other while understanding each of their flaws is such an inspiring and beautiful thing. Their story is a poignant reminder of what it's like to be in love. The selfless and enduring kind of love that is willing to sacrifice for their other half.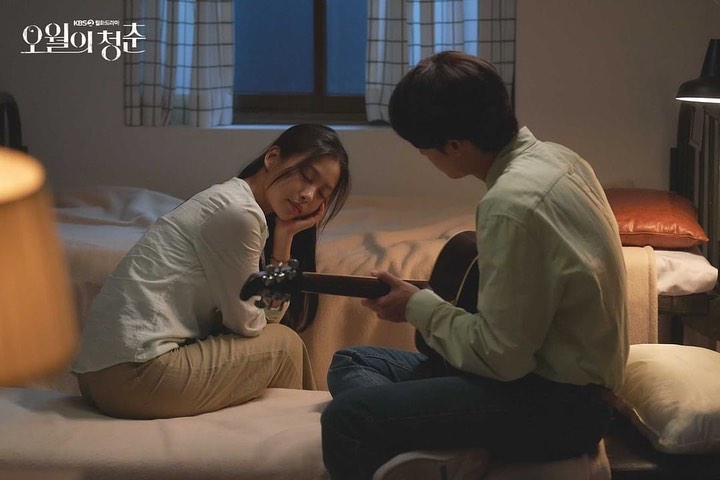 Although subjected to a cruel fate, having had the chance to meet each other during their youth and falling in love in the process, is such an amazing thing to witness.
Hee Tae's long years of suffering due to Myeong Hee's loss distinctly illustrates the impact of the Gwangju Uprising on the current lives of the survivors.
Even though he never got to hear Myeong Hee's vow while she was still alive, the fact that he found the letter during the time when he was still grief-stricken somehow comforted him and helped him get through. He was finally able to start again with hope in his heart in order to fulfill Myeong Hee's prayer. 
---
Excellent Cast Portrayals
Headlined by Lee Do Hyun and Go Min Si, the two previously starred as siblings in the apocalyptic fictional Netflix drama Sweet Home. And with their newest stint, Youth of May, they are now the star-crossed lovers of the 80s. 
Demonstrating his versatility as an actor, Lee Do Hyun has once again impressed fans with his portrayal of Hwang Hee Tae. Despite being a newcomer, the actor is unarguably excellent with his craft. When you thought that he could not exceed his performance than he had before, then you should probably think again. 
All emotions that one could feel — from love, despair, agony, sadness, and everything that his character has gone through — viewers can perceive the right emotions ultimately because of Lee Do Hyun's effective portrayal. He is definitely one of the most remarkable actors of his generation.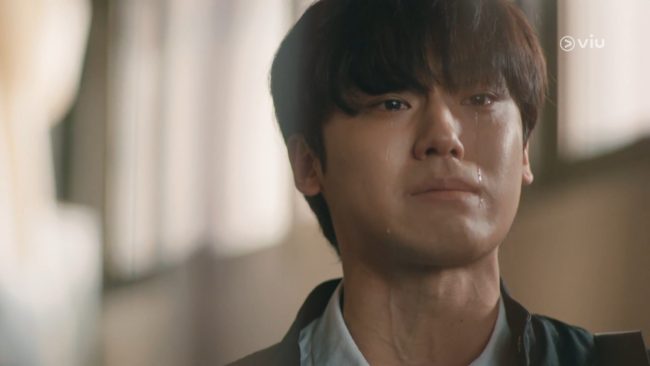 For Go Min Si, this series marks her first lead role — and she totally nailed it. Although she made quite an impression on Love Alarm and Sweet Home, I think this drama brings out her full potential and aptitude.
Oftentimes, while portraying her character Myung Hee, I love how her eyes speak for herself. Her ability to immerse in her character brings great emotional depth to her portrayal. More than the dialogues that she delivered so well, her facial expressions truly stood out in her performance, most especially during the drama scenes.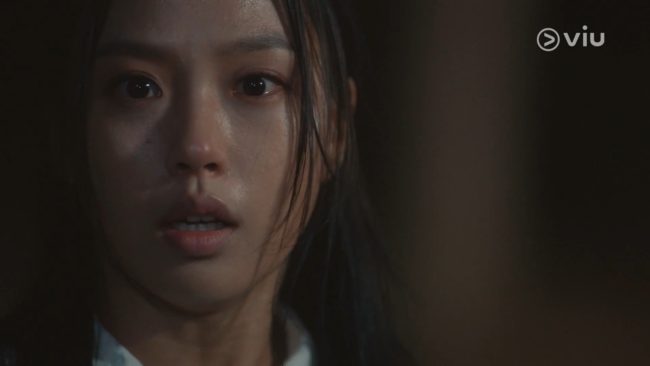 Another thing that I love to emphasize is Lee Do Hyun and Go Min Si's pairing— something I really could not ask for more. We can all agree that the chemistry between the two is truly spectacular.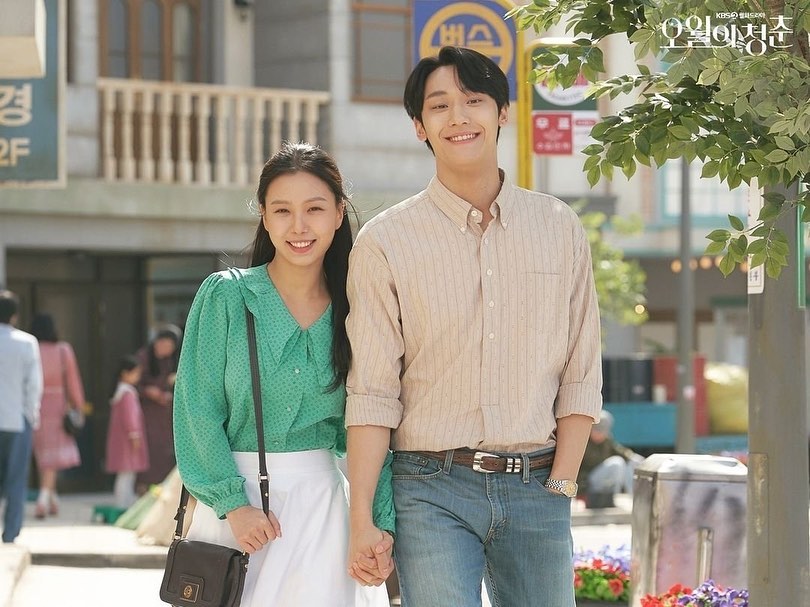 ---
Youth of May Series Musings
Ponderous and eventful, Youth of May traverses a timeless love story set against the backdrop of the 1980s. Owing to its melodramatic and retro nature, it may not appeal to viewers who prefer a lighthearted and contemporary narrative. But if you're drawn to political and social context, you will most likely appreciate the drama immensely.
Taking history into account, Youth of May is not some typical sad romance story after all. The purpose of reviving the cruel and bitter past by mixing some fictional elements adds up to the overall appeal of the narrative. 
Perhaps, the main intention of the writer in presenting a tragic ending is to be enlightened about a bygone era, giving viewers a glimpse of the past and having time to reflect.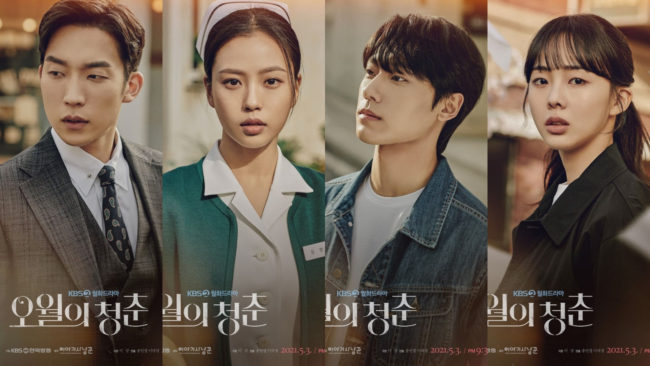 But apart from the historical influences from the Gwangju Uprising, I love how they incorporate it with romantic ideas without diminishing its historic value. This includes the sacrifices and efforts of the people who suffered and died during the era. Likewise, for us to also recognize the people's viewpoint after going through such a harrowing experience. 
Since it has a backdrop of real incidents that happened in the past, I have somehow conditioned myself for a grievous outcome. But, it was way more heartbreaking than I have ever imagined. 
As one of the prized works this 2021, Youth of May is definitely worth a one-time watch. I recommend this if you're looking for high-quality drama and want to gain insights into Korean history. But be sure to be prepared. Watch it when you're in the right state of mind.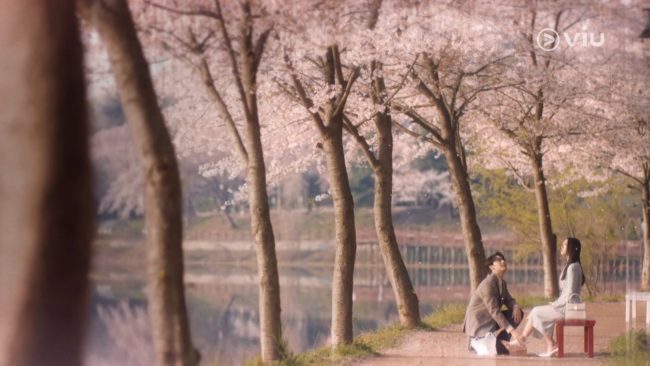 Listen to Youth of May's official soundtracks below:
---
Image | Video Source: KBS | 1theK