Two murder cases and one framed innocent civilian spur the story of how the police, the prosecution and the media got entangled in The Good Detective!
Unlike typical K-Drama police stories with multiple crime stories to work on, The Good Detective took an easy route. Nevertheless, it yielded the same addicting result through its smart humor and brave characters.
It also helped how picturing the atrocities of the police force, prosecution office and respected newspaper company was not set in a demeaning way. Giving a redeeming nudge of how any organization succumbs to corruption, and its a casualty that can never be perfected anymore.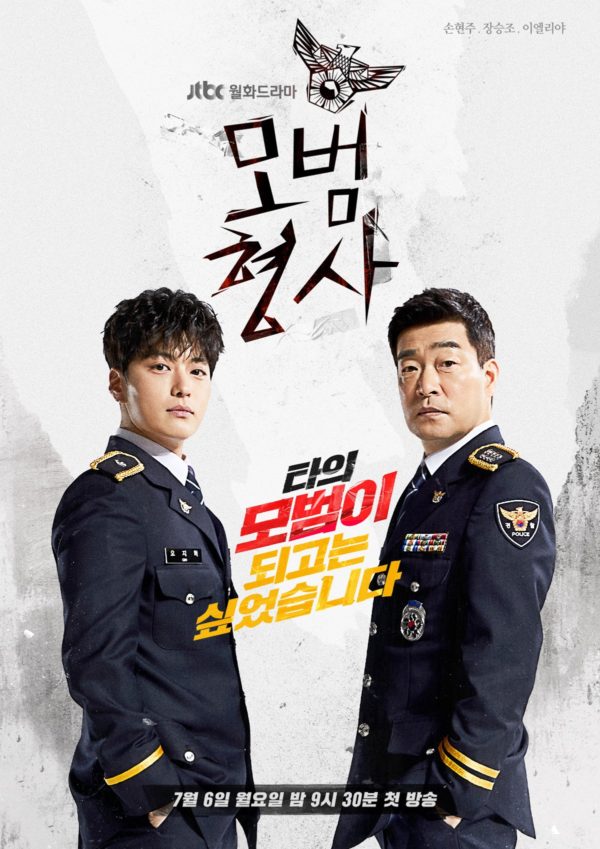 Main Cast: Son Hyun Joo | Jang Seung Jo | Lee Elijah | Oh Jung Se | Ji Seung Hyun
Network & Episode Count: jTBC | 16 Episodes
Official Website: The Good Detective jTBC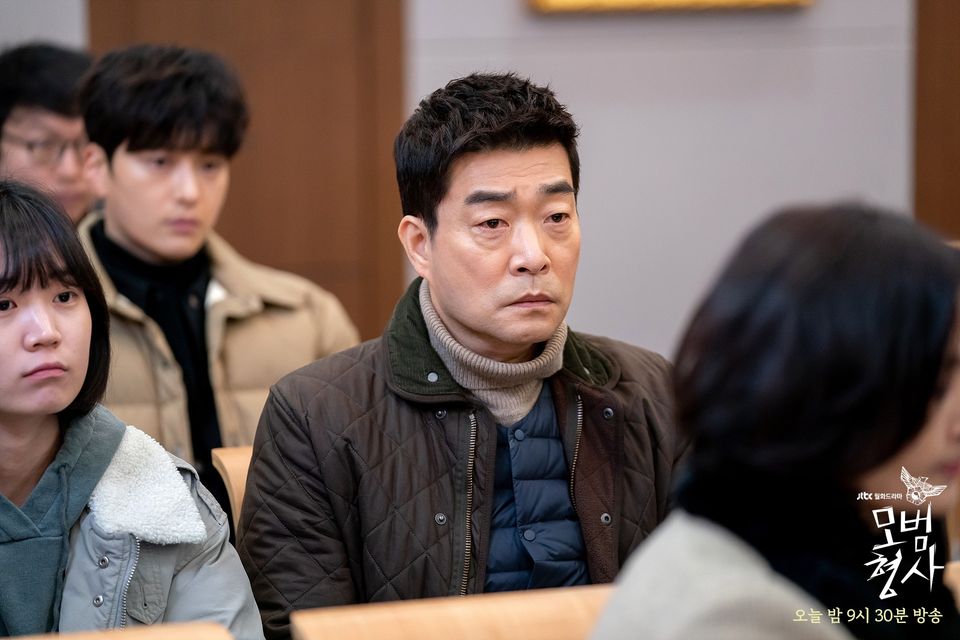 ---
Quick Review
Plot Trajectory: Bland start, picked up a strong momentum, neatly-tied ending
Plot Pace: Focused, knows when to speed up
Character Portrayal: Great main leads and supporting cast
Writing: Full Marks on balanced execution of themes
Watch on a binge or intervals?: Either choices apply
Crowning Moments: Simple yet engrossing storytelling | Nicely-incorporated drama, comedy & thrilling notes
Thrill Addictive Meter:
Overall Rating:
Rewatch Value:
K-Dramas of Similar Vibe:  Task Force 38 | The Fiery Priest | Healer
---
Quick Plot Summary *Spoiler Alert
Chaos ensues in Violent Crimes Unit 2 of Seobu Police Station when a man named Park Gun-ho walks in to claim murdering and burying an innocent person. The situation does not help 18-year old detective, Kang Do-chang (Son Hyun Joo), who is working on a long due promotion.
Teaming up with a new member of the team Oh Ji-hyuk (Jang Seung Jo) is also going against his promotion plan. Ji-hyuk has received a missing person report of Lee Eun-hye (Lee Ha Eun), daughter of convicted murderer Lee Dae-chul, whom Seung-jo arrested and put in jail five years ago.
Do-chang and Ji-hyuk both realize that Eun-hye is alive and there's a connection between Gun-ho and Eun-hye. So, they set forth to find her through Gun-ho's credit card. Meanwhile, at the police station, journalist Jin Seo-kyung (Lee Elijah) sniffs on a scoop and luckily bumps on Gun-ho, who led her to the case the police has been trying to subdue.
Just as the prosecution's office drag Gun-ho to be investigated, he takes the opportunity to speak with the journalist about Dae-chul being innocent. Eun-hye stops him for the futile cause he is doing and threatens the gossip greedy reporters that she will bite her tongue if they keep pestering her.
Dae-chul's Retrial
At night, Do Chang receives a video file bearing a concrete alibi that Lee Dae-chul is not on the crime scene. Collaborating with Seo-kyung, their group moves to an apparently dangerous justice seeking movement. Unfortunately, the people involve are proud and playing gods.
But with details in Dae-chul's case that were overlooked, they decide to shoot for the stars. It leads them to start from the scratch and trace the events that happened to the victim Yoon Ji Sun. Unfortunately, that entangles them to Oh Jong-tae (Oh Jung Se), the city's rich man who can get away with anything. He is also Ji-hyuk's cousin, whom he suspected to have also had a hand to the death of his father.
Expectedly, the hard work to unearth the double-murder pinned to Dae-chul, keeps getting thwarted by the true perpetrators in hiding owing to their immense power and money. Inevitably, it failed to suffice the drive to free Dae-chul leading to him being convicted to death penalty.
The blessing endowed to the good detectives
Unable to give up on Dae-chul's case, Do-chang promised Eun-hye that he will make the people behind her father's death pay for their crimes. With new evidence gathered, and conspiracies untangled; Do-chang, Ji-hyuk and Seo-kyung obtain crucial information to help the case.
Ultimately, a sacrifice from Yoo Jung-seok (Ji Seung-hyun) propelled the trial convicting the true killers to the life-long punishment they deserve.
---
The Good Detective Peak Points
The Good Detective chose to present a double-murder case that accidentally involved a few people with power. Armed with money and connection, they easily get away with the killings until the brave whistle-blower's sacrifice that paved a way to scrutinize the case again.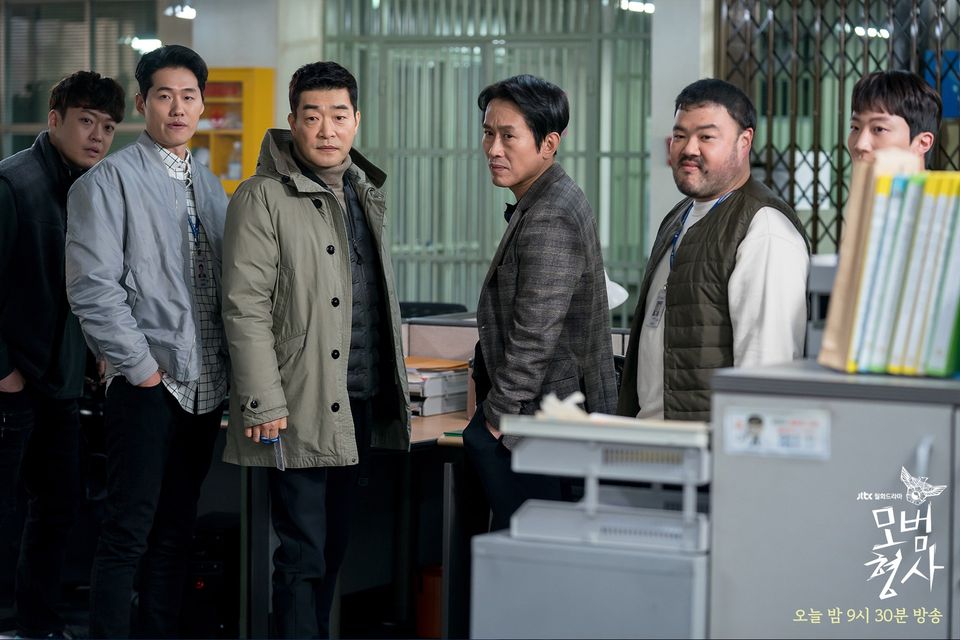 Seobu Police Violent Crimes Unit 2
Treading on an underdog story, Do-chang and Seobu police officers experienced quite a chaos in defeating the rich and those with power. Aside from defying their station's superintendent, their united goal to uphold their badge granted positive results. While typical crime series would let the main actors anchored the story, the rest of the supporting actors in Violent Crimes Unit 2 have been given a well-deserved exposure credit to their on-screen brotherhood chemistry.
Of course, the bromance between Do-chang and Ji-hyuk are on another level, especially on those small moments when they bicker and share their personal sentiments in passing.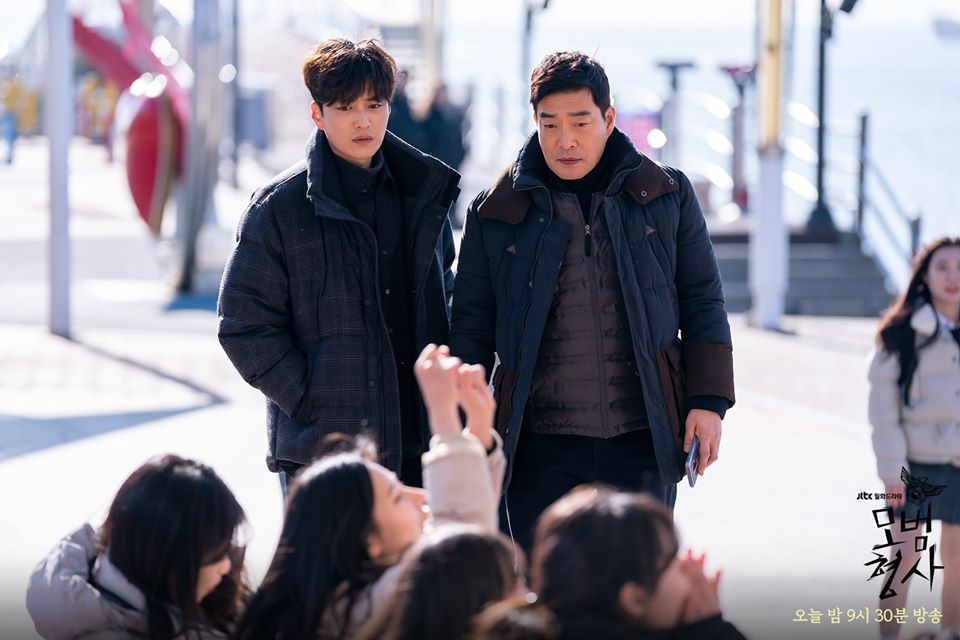 Strong Impressions of the Villains
Remarkably moving to almost perfectly rendered vicious ways, the colluding villains of The Good Detective underscored the gratifying closure of the series. If not for their smart outmaneuvering ways, the good-prevails-evil note of the series would have not been tidily achieved.
Villains with and without remorse were presented in the story. Albeit navigating to the usual characters pictured in cop narratives which include police, prosecution and media organizations; it downplayed the usual sketch of outrageous wickedness present to the antagonists of the story. Instead, they were also shown in equal high and low moments parallel to the protagonists.
More so, they stayed true to their colors; and did not force a redeeming moment to make the viewers feel better. That is a realistic display not often seen in K-Dramas which normally take a "forgiving" closure path. Sometimes, we just want to see the anti-heroes be punished at the end of story – and them not feeling remorseful and sorry about it – is okay.
Engrossing Storytelling
Credit to the efficient portrayals of the small and big characters of The Good Detective, it established a flow that made the audience on a binding promise to support the heroes in serving justice.
Sticking to the double-murder case (technically triple) solidified an easy to follow route for the series. As the story progressed, interesting twists were thrown in – but did not confuse the narrative's stream of thought.
Funneled to the united goal of the characters and story to resolve the crime that started it all and acquit the wrongfully accused victim strengthened the hook of The Good Detective. Its leverage seems not as elaborated or explosive as the previous crime series, but it banked on its well-contrived and comprehensible story yarning.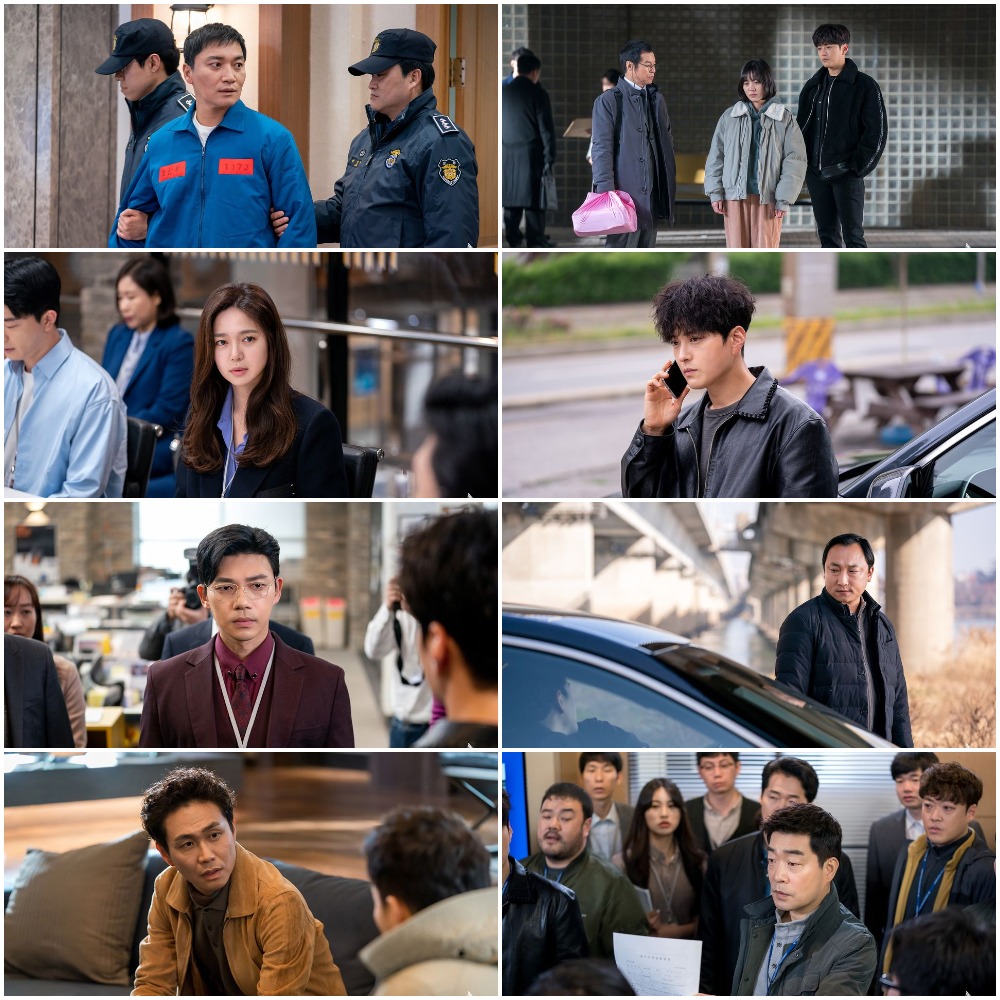 ---
Series Afterthoughts
Admirably, The Good Detective also touched on the devotion of humans to their careers and how they aligned it to how they live as a person. Do-chang, dubbed as seasoned cop – represents all the veteran employees who find fulfillment in their job not by the achievements or promotion gained.
Compared to his peers, his position has been stagnant, but his virtuous life as a police officer is a far more commendable example than those who climbed positions, but engaged in shameful tactics and underhand methods.
Another reeling point of this drama is the close relationships formed through Lee Dae-chul's case. Just as Do-chang and Ji-hyuk formed meaningful partnership; Seo-kyung and Ji-hyuk's faintly pictured romance was also an adorable treat.
Moreover, Eun-hye who lost her father was given a new family which crowned the culminating happy endings in the series.
Drawing a refreshing look on crime themed series, The Good Detective is a nice watch that can be appreciated by a wide range of audience.
---
Photos/Videos: jTBC