2010 is a K-Drama season loaded with inventive stories and tried-and-tested narratives.
With Korean dramas settling even more comfortably into their niche, its pool of creative content creators showed nothing but relentless pursuit to present more ingenious stories.
A spike in fantasy-romance stories characterized 2010 K-Drama season. An offshoot of that introduced heroines with empowering stories.
*Note: The quick review entries are lifted from my old blog files.
Below are my favorite picks from 2010 Korean dramas. 
Best Korean Drama List: 2000 – 2005 | 2006 – 2009 | 2010 | 2011 | 2012 | 2013 | 2014 | 2015 | 2016 | 2017 | 2018 | 2019 | 2020 |
---
---
My Girlfriend is a Gumiho
A rich, lazy college student (Lee Seung Gi) dreams of becoming an action star accidentally freed a pretty woman (Shin Min Ah) from an enchanted picture. She turns out to be a nine-tailed-fox imprisoned for a long time. The two work on their dreams of becoming an actor and becoming a human and soon enough fall in love with each other.
The fantasy and reality mixture of the story is what kept the engrossing vibe. Shin Min Ah's gumiho character perks up the drama in providing laugh trip moments due to her journey in adapting to the human world.
The love fulfillment, although hindered by the supernatural bead that binds the love line, is a neat conflict catalyst. It cemented the love connection which grew over the course of them wanting to be each other's protector and person.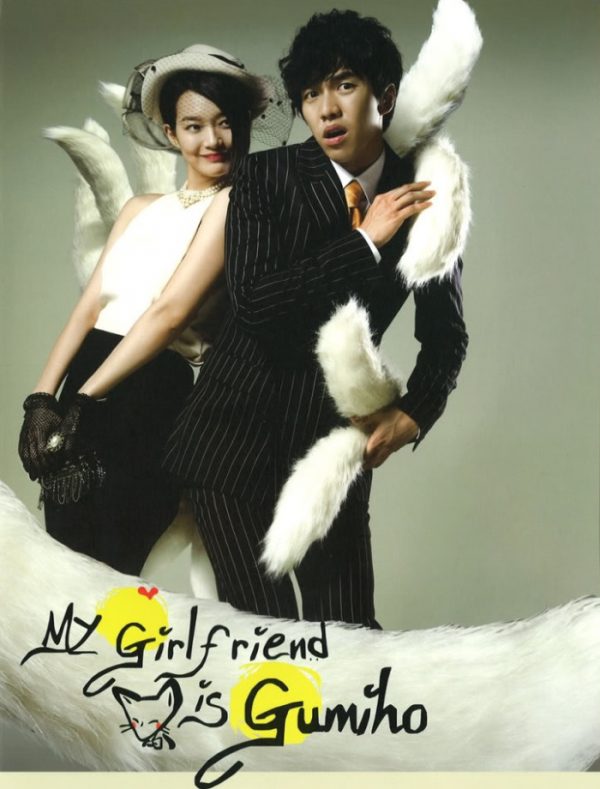 ---
Dong Yi
Hallyu actress Han Hyo Joo plays the titular role of Dong Yi – the drama that recounts the turbulent governance of King Sukjong in controlling the resistance of the stubborn factions eager to cause trouble in his tenure. The romantic plot, involving King Sukjong and his concubines, is also relayed in a classic sageuk manner, having a she-villain keen to make everything hard for the heroine.
Beautifully crafted, the political conspiracies, woman-empowering message, and the love story are the reasons why this 60-episode period drama is still engrossing. Dong Yi displays a stimulating TV drama while presenting the intricacies and controversies of the Korean Joseon Monarchy. It presents the elaborated palace life, power struggles, and vibrancy of the culture with a clever layering of romance. Additionally, the narration is subtle in its approach, yet daring in its conviction.
The beginning is disheartening, the ending will make you pull the strings for it to end out of weary, but you tend to hold on to feel gratified by the conflict's dissipation. Now the middle part, that is the best part of the series.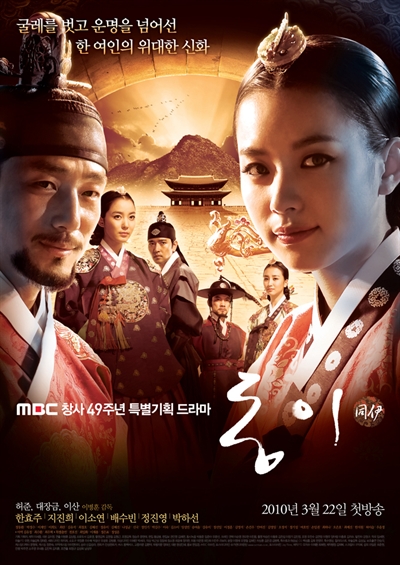 ---
Personal Taste
A woman (Son Ye Jin) is betrayed by her best friend who seduced her ex-boyfriend. She meets an architect (Lee Min Ho), who is on a mission to redeem his father's lost glory by analyzing a house designed by a legendary architect who is the lead girl's father. Our lead girl mistook her hero to be a homophile and let him board in her house but then, later on, they develop feelings for each other.
There are lots of bright tones which compensate to dry moments when the lead girl is stuck wallowing in her lack of self-esteem. The doting scenes make you crave more inevitably.
Why it made this list despite the heroine's weak spirit is justified by the satisfying romance. Additionally, the lead girl redeems herself through her hero's encouragement to be a better version of herself. While the hero learns to step back and appreciate the people around him instead of keeping all his woes alone.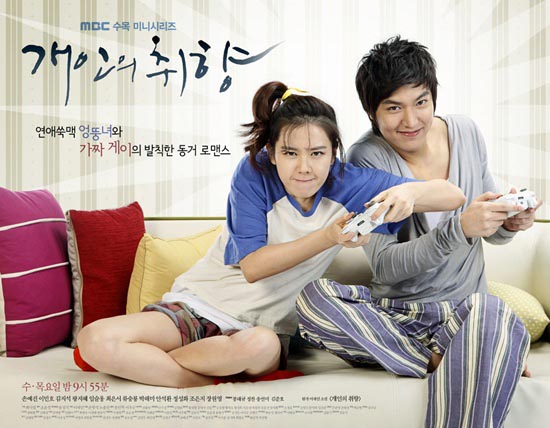 ---
Sungkyunkwan Scandal
Presenting Sungkyunkwan Scandal – the drama that can change the belief that sageuk series is not fun. A bromance-filled tale incorporating a touch of traditional Korean history set in Joseon era's premiere school.
The series is a Hana-Kimi-Boys-Over-Flower-fusion set in the Joseon period. This is the kind of school life every girl wishes for. Having three gorgeous men as your friends and even two fighting for your heart.
Considering the setting is in traditional times, they are able to execute love-melting scenes while studying in the library, getting stranded inside a wooden elevator, and all the rest of those happy moments shared by the scholars.
Despite the politics-related conflict, what's commendable in the narrative is the optimism and bravery of the characters which help in making their portrayals worth remembering.
The drama gives epic romantic scenes that when you tell your friends, you get transported back to the moment when you were actually watching it.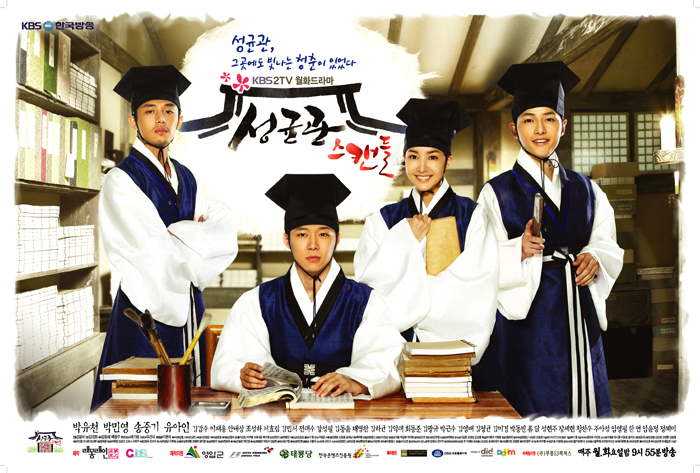 ---
Secret Garden
The sparkling tracksuit, the sweet sit-up kiss and coffee kiss, the hilarious body swap, Ha Ji Won's stunt woman portrayal, and Hyun Bin's melting gaze are some of the things that I remember most about "Secret Garden".  It is a breather from rom-com prototypes with its perfect blending of fantasy and romance.
Secret Garden is your drama to see when you want a K-Drama marathon vacation.  It plays well in keeping the excitement stable and hits a love progression which the viewers loyally cheer for. The fantasy body-switching plot is a brilliant addition to keep the story bubbly as well as the reversal of roles for the strong heroine and weak but charming lead man.
The strength of how the love couple bickers along the way to realize they are both rendered by the love bind they throw at each other unconsciously will make you mark this drama as an all-time favorite.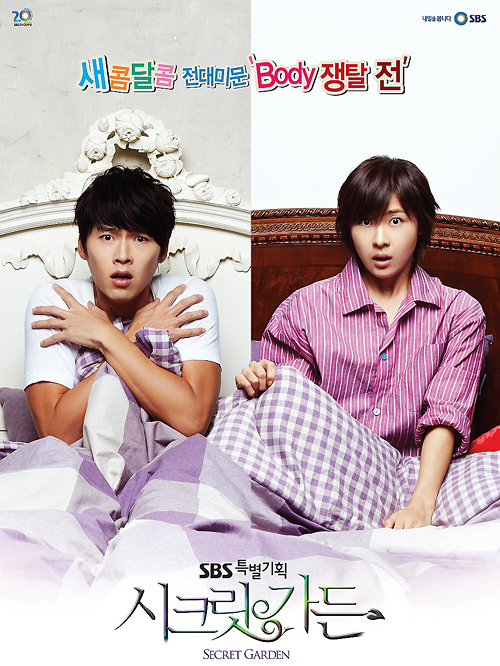 ---
The Slave Hunters
Wielding his combat presence magic, Jang Hyuk phenomenally captured the hero of this Joseon-set period series. While chasing after a runaway slave and looking for the woman he loves, Chuno topped the viewership rating charts with its excellent storytelling and thrilling elements. Through his portrayal, Jang Hyuk achieved a Daesang award. The series also stars Oh Ji Ho and Lee Da Hae.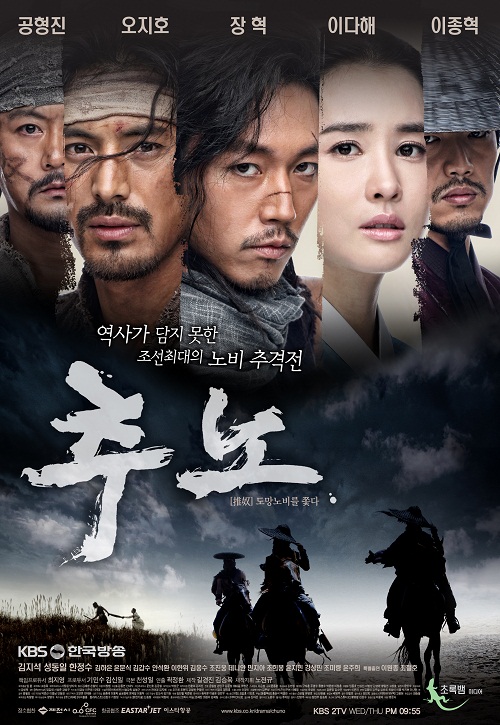 ---
Bread Love and Dreams
Yoon Si Yoon's breakout performance is also the 25th highest-rated drama of all time. The 30-episode series threads on the story of a baker who worked with diligence and passion to achieve his dream. The series also stars Eugene and Joo Won.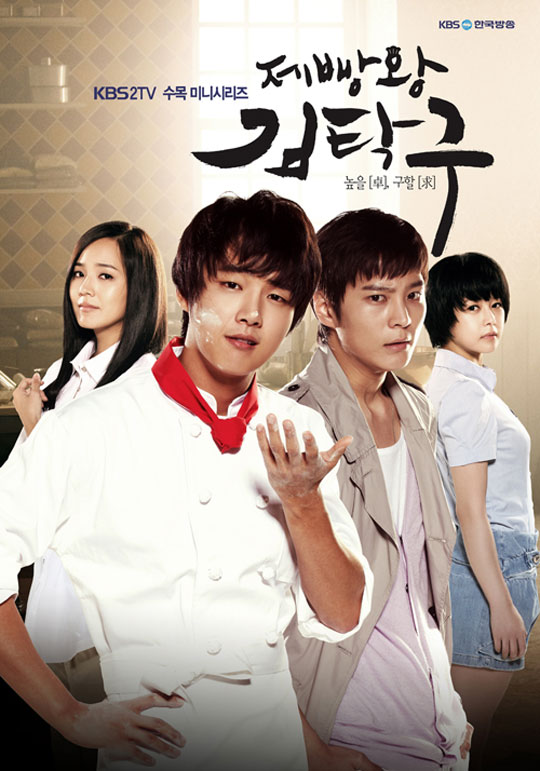 ---
Cinderella's Stepsister
Definitely not your familiar Cinderella story. Prepare for plenty of weep-fest as emotions run high between Moon Geun Young and Seo Woo. Tweaking the bright fairytale story to a darker tone made this series a compelling watch.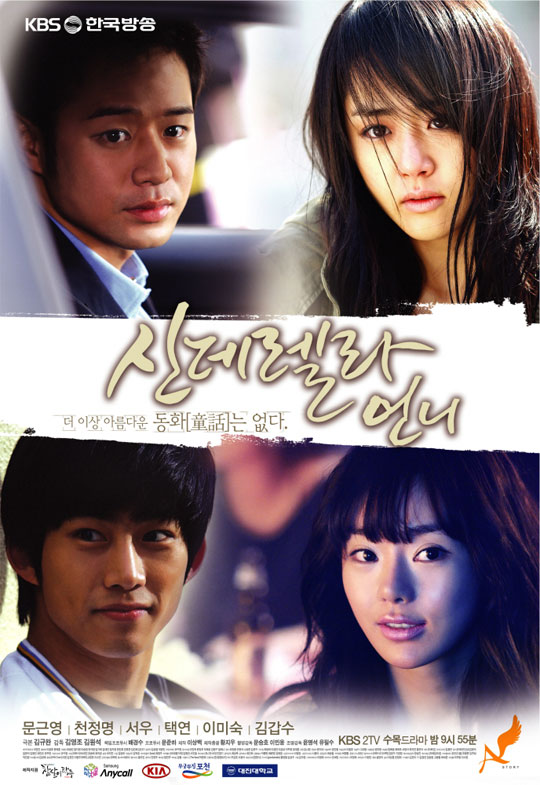 ---
Stars Falling from the Sky 
In charge to take care of her younger siblings, the cohabitation element of this drama consistently amuses. Underrated when every episode endears. It is one of those series with a balance of romance and humor.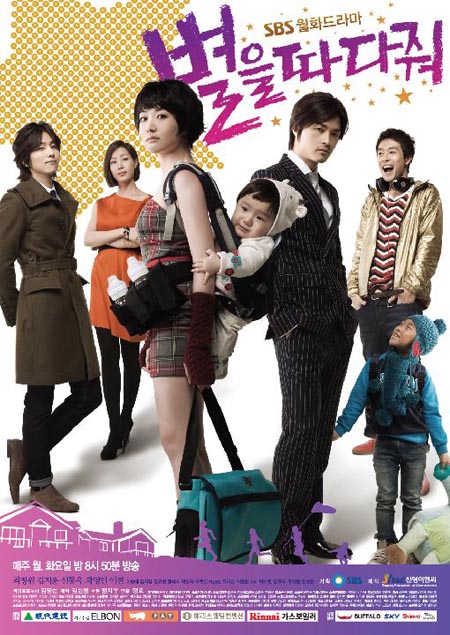 ---
Prosecutor Princess
Fab and smart, Kim So Yeon suits up for a prosecutor role who gets her entangled with a man (Park Shi Hoo), secretly meaning to cause her harm because of revenge.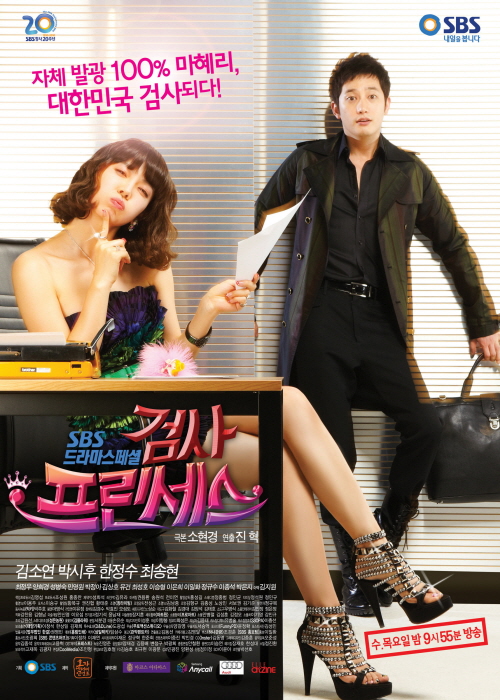 ---
Oh My Lady
To earn money for her fight to child custody, a valiant middle-aged woman (Chae Rim) becomes a manager of a mercurial top star portrayed by Choi Si Won. Romance mixes to hilarious moments in this must-watch romantic comedy.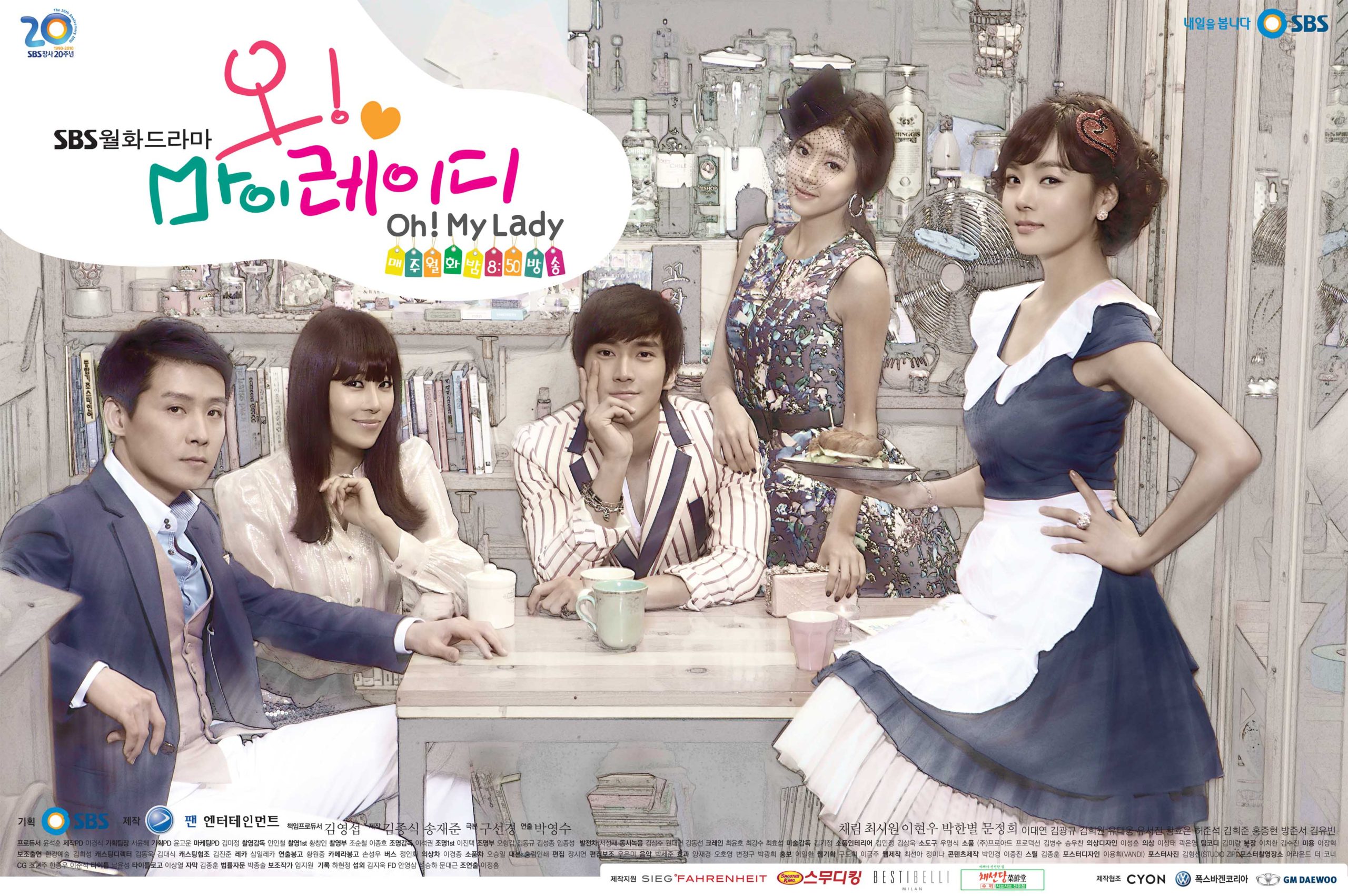 ---
Mischievous Kiss
Albeit underrated, Korea's version of Itazura na Kiss is still one of those first-love-themed series that I would recommend for its feel-good vibe. Jung So Min owned up to the popular character of a girl who harbored admiration for an almost perfect guy (Kim Hyun Joong) who is her exact opposite.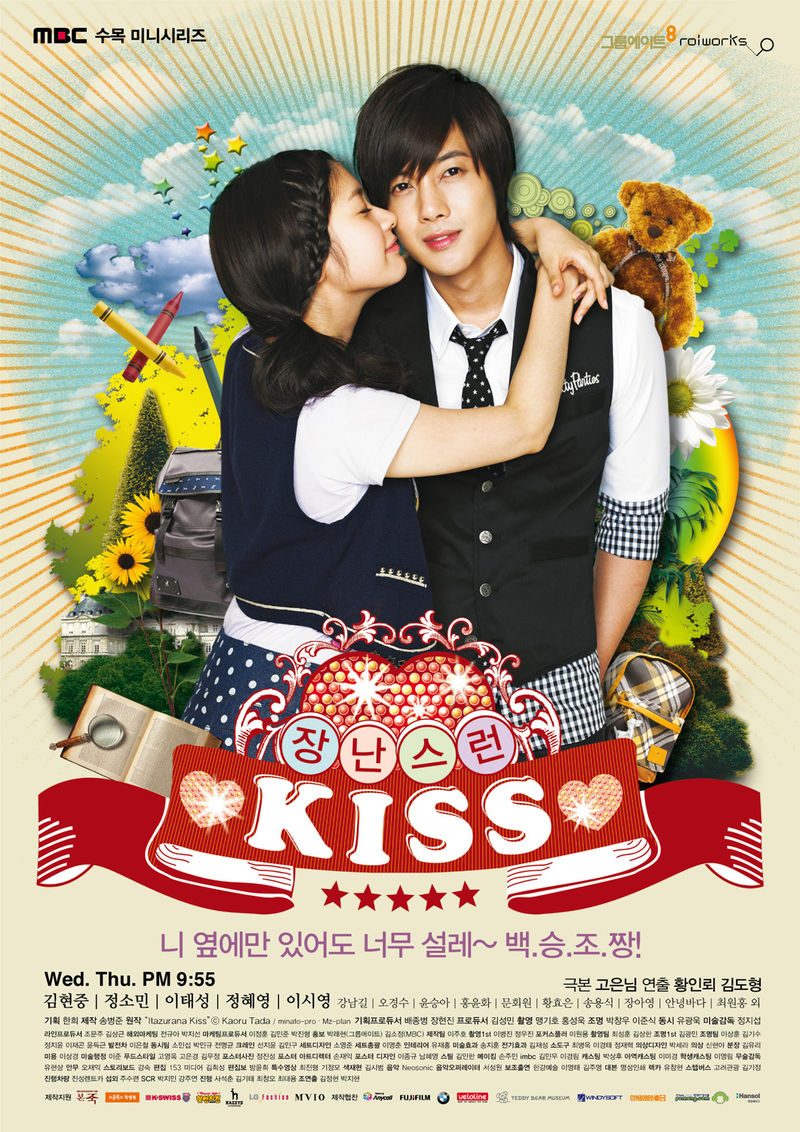 ---
Photos: KBS | SBS | MBC
[wpedon id="3227″ align="center"]