Pretending to be people from the North, Jae-heon and Yoon-hee adjust to hide their real roots in
Curtain Call
.
Despite discussing how they will handle unexpected situations, Jae-heon and Yoon-hee struggle to keep their character in their charade while living with the family of Chairwoman Ja. Bae Dong-jae buys shares of Hotel Nakwon, but Se-yeon still refuses his offer.
Marcie Line watched Curtain Call on Prime Video

Episode Recaps: 01 & 02 | 03 | 04 | 05 & 06 | 07 | 08 | 09 & 10 | 11 & 12 | 13 & 14 | Finale + Review |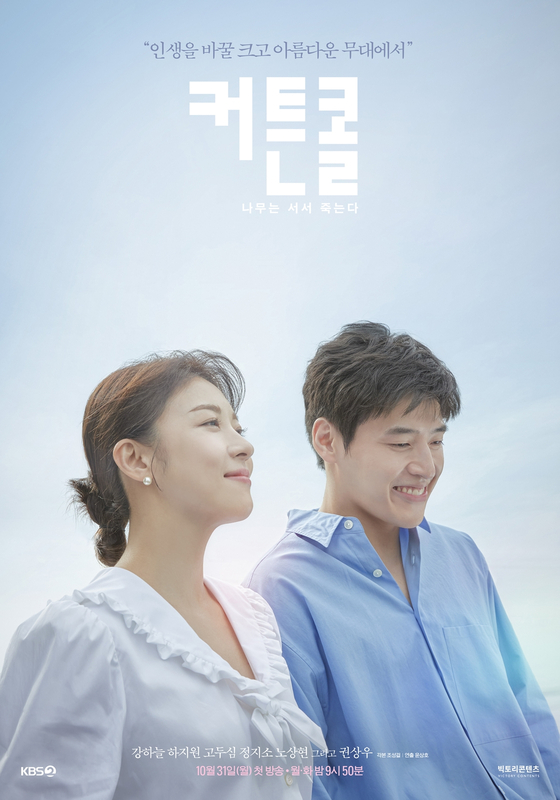 ---
Curtain Call Episode 3 Highlights
"I guess people from North or South aren't that different."
Already briefed about the Park siblings' personalities, Jae-heon and Yoon-hee set the tone for their entrance by telling them that the only reason they came is because of Chairwoman Ja's illness. Se-gyu warms up to them as they tell them that they're only staying until their grandmother passes away.
However, Se-yeon invites Jae-heon and Yoon-hee to continue living with them since they're all family.
Eating all together, Jae-heon acts like he appreciates the gukbap Chairwoman Ja made by finishing his bowl and calling it the best he tasted. Se-jun begins questioning their process of defecting from the North.
Prepared for that question, Yoon-hee explains that she is Korean-Chinese, making it easier for them to travel to the South.
Asked if he remembers what he said after doing their pinky promise, Jae-heon works his way through even though he does not know the answer. He honestly tells he doesn't remember but states his scared feeling when they parted, which moves Chairwoman Ja.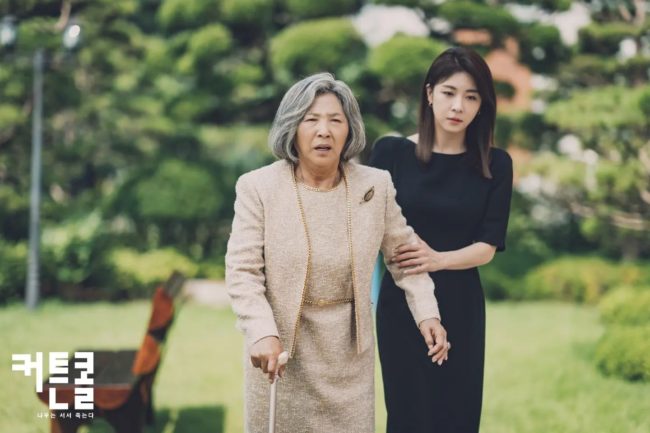 ---
"Whether food is expensive or cheap, the best way to enjoy food is to eat what we want."
Successful on their first day, Mr. Jeong praises Jae-heon for his answer to the question of what Moon-seong said when he parted with Chairwoman Ja. Explaining how he came up with his answer, Jae-heon shares he used a similar feeling when his mom left him in an amusement park.
Just as they predicted, Se-yeon acts forward and nice to Jae-heon, and tours him around. 
Meanwhile, Yoon-hee stays in her character who is a modest wife that stays at home. She tries to help around the house, but the housekeeper, Jeong-suk notices her soft hands.
Going around Myeong-dong, Jae-heon acts like he is amused while eating and shopping. At a fried chicken place, he asks for sauce, which appears to be uncommon for someone who came from the North. He then remembers how to explain their slips, and makes up details about the North.
Se-yeon becomes more confused with Jae-heon after confidently ordering iced americano in a cafe they found in an old building. In the end, Jae-heon wings his time with Se-yeon. He thanks her for treating him, but Se-yeon also thanks him since she enjoyed her time more than he did.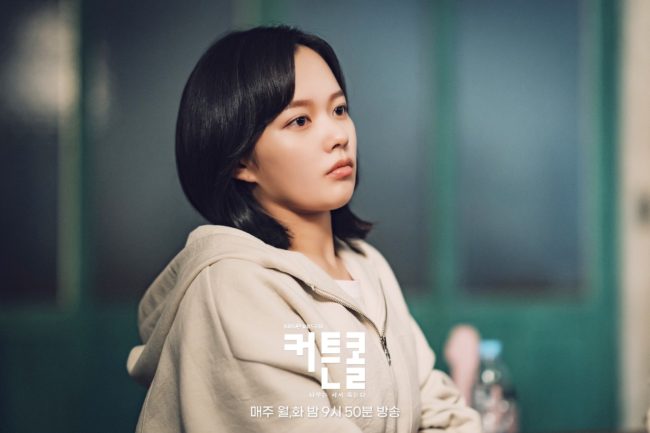 ---
"Keep your friends close and your enemies closer."
Yoon-hee watches Se-jun's wife closely, and hears she will be attending a retro-style party soon.
Nervous about their character slips in the day, Jae-heon and Yoon-hee explain how hard it was to adjust to being in character the majority of the day, but Mr. Jeong takes them back to the reality that they are being paid more than enough to do so.
Se-gyu rants to Dong-jae about their cousin who may affect the division of their inheritance. Later, he suggests to Se-yeon to look for other stockholders so that she could save the hotel.
Hearing that Ilseong Partners holds about 4% of the stocks, Se-yeon gives them a call. However, she discovers Dong-jae owns it. She then refuses to seek his help as she knows that she has to marry him in exchange.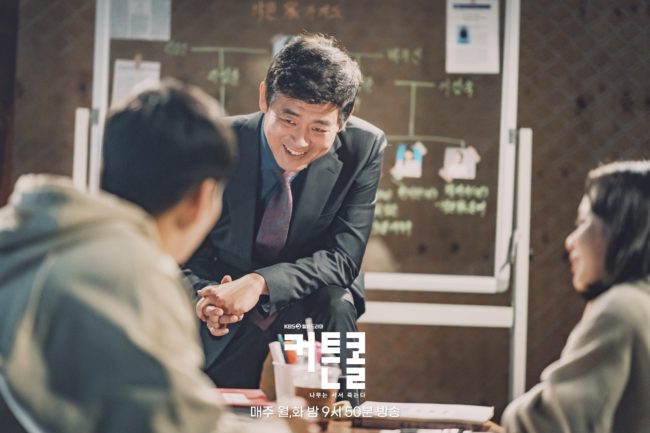 ---
"But life never goes according to plan, does it? You just go where your heart goes, where your feet can take you, to enjoy a good life."
Chairwoman Ja narrates to Jae-heon how she built Hotel Nakwon by selling gukbap and renting rooms, which amazes Jae-heon.
After a long day of his work, Ri Moon-seong holds his phone with a page opened about Chairwoman Ja as the owner of Hotel Nakwon.
Se-yeon lashes out at Se-gyu for tipping off Dong-jae like a spy about her troubles in finding stockholders.
Invited to come to the hotel, Yoon-hee tells Jae-heon that she should stay at home since she could bump into people who know her. Questioned about the size of her network, Yoon-hee stops herself from talking about her parents who are members of Hotel Nakwon.
At the hotel, Hyo-jin feels confused about whether she saw Jae-heon entering. Seeing Jae-heon friendly and warm to Se-yeon, Dong-jae intimidates him saying Se-yeon is the person he's marrying.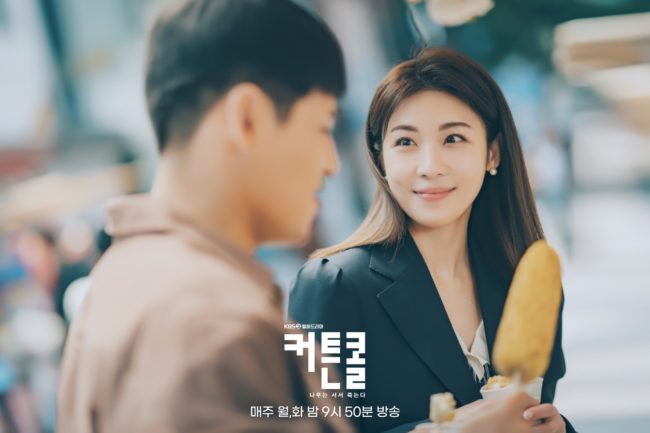 ---
Curtain Call Episode 3 Musings
Jae-heon and Yoon-hee's character slips could make viewers nervous and tense. Since both of them already know people that are somehow connected to the family, the risk gets higher.
Acting bold could bring a person to a lot of places. Since there's no more backing out in their act, their strategy to stay confident in their knowledge about the North is comically convincing but still risky.
Se-yeon's chemistry with Jae-heon feels like something more than a cousin or sibling would give off. Comparing it to how she bonds with Se-gyu, her energy with Jae-heon really feels different.
While the act continues to run, the lie gets bigger. In this episode, the real Moon-seong is seen researching Chairwoman Ja, and that curiosity could bring future trouble for Jae-heon.
For the real Ri Moon-seong, his roots are confirmed. However, for Jae-heon, we only know that he was left by his mom, and we could look forward to knowing more about it.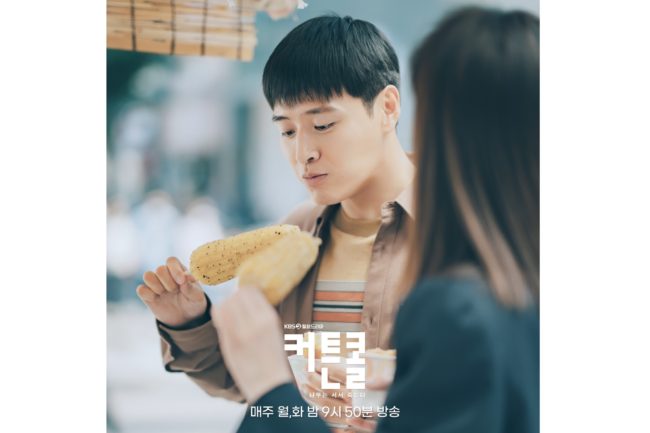 Watch new episodes of Curtain Call every Monday and Tuesday on Prime Video.
---
Photos: KBS2